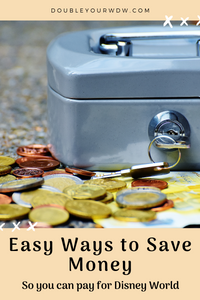 You know you want to go to Disney World.
But saving up enough money for your dream vacation is hard!
After going through my own years of struggling to save money, I understand how difficult saving can be. Throughout most of my 20s I would "window shop" on Disney's website for my dream Disney vacation, but wondered how I would be able to afford it.
After years of dreaming of Disney (but not being able to afford it), and trying to save up money (but not be able to), I learned a few things. Here are my tips for making saving up for your dream Disney trip easy.
Negotiate Interest Rates and Bills
If you have credit cards that you're paying interest on every month, you might be able to lower interest and pay that debt off faster by calling your credit card company and asking for a lower interest rate. If your account is in good standing, and you've been a long term customer, you'd be surprised at how easy it is to get a better rate.
You can do the same with many of your bills. Did you know you could lower your car insurance just by calling and asking? You can get better phone and cable prices by calling and asking. You'd be shocked at how much money you can save just by asking.
Once you have that savings, take note of the amount and move that amount to your savings account every month.
If trying to set aside $100 every paycheck is difficult to do, I suggest using services like Digit to help you out. You set up your account on your phone, link your bank account, and you're done.
The service keeps an eye on your spending habits and will pull small amounts of money from your bank account and in to your Digit savings account automatically. They base it on your typical account balance and spending habits. And you have the ability to cap the amount if you want. You also have the option to manually deposit money if you'd like.
Digit sends you a text every morning letting you know what your account balance is and how much you've saved.
Withdrawing your savings is easy, and you can even turn on overdraft protection so that money in automatically sent to your checking account if you go over your balance.
Sign up for Digit here and get $5 added to your account.
Swagbucks is a rewards program website where you do simple tasks to earn points. You can sign up here.
The points you earn can be cashed in for gift cards or even a PayPal transfer of cash.
Simply put, each point is valued at $0.01. So when you have 1000 Swagbucks points, you can cash it in for a $10 gift card.
There are a number of ways you can earn points:
Taking surveys online
Watching videos
Shopping
Search the web
Play games
Check out my full article on how to earn cash here, or sign up for Swagbucks now. Throw any extra cash you earn in to your savings.
Find Disney Discounts
Once you have some extra cash in your pocket, you'll want to make sure you're getting the absolute most out of that money. And to do that you'll want to get the best deals on all things Disney.
Use that extra cash to buy discounted gift cards. You can buy them from legitimate used gift card sellers, Target (using a Red Card), or Sam's Club. For the full article on buying discounted gift cards click here.
You can use those gift cards to book everything for your trip. Use a travel agent to get a free quote on your trip and have them discount watch for you. Travel agents cost nothing to use, you can pay with your discounted gift cards, and they can add discounts and promotions even if they are added after you book.
Ready to Get That Free Quote and Save?
Get your free vacation quote here.
Still confused or need help?
I am happy to help! Contact me.
See you at the parks,
-Julie
Get Your Free Disney World Vacation Quote Today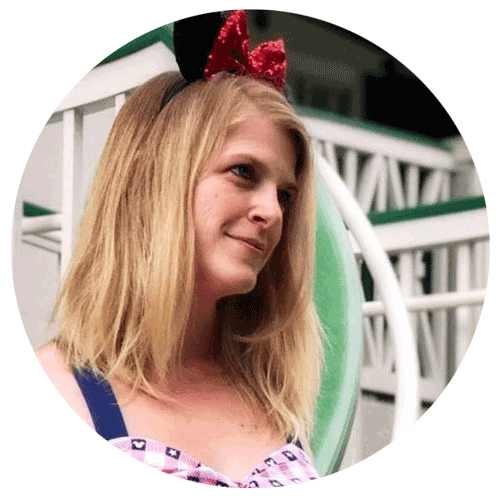 Are you ready to book your Disney World vacation?
We can book rooms, tickets, dining, and FastPass+, and even watch out for discounts that could save you thousands. All at no charge to you.
Request a Free Quote
Recommended for You