Disney World News
Getting Your Phone Disney Ready: Disney Apps, Phone Memory and Battery Life
We live in a World where our phones basically store our entire life. And if you're traveling to Disney World you'll want your phone in tip top shape and ready to go.
Here I will discuss the various apps that will make your your trip more fun and comfortable. I'll give you tips to make sure you have enough storage on your phone, and discuss ways to make sure you keep your battery full even if you are at the parks from rope drop to close.
Apps For Disney World
There are several apps available that can make your Disney World trip not only more fun, but more organized:
This app will let you do a number of things at the parks. Some of them include:
Check in to your resort
Park maps and directions
Restaurant reservations
FastPass reservations
Photopass photos
Character meet times
This is a free app that helps you to organize your trip plans. You can connect your email address, and the app recognizes travel confirmations. If you'd rather, you can also manually enter your trip plans.
I like this app a lot because free, easy to use, and keeps all of my travel information in one place. It's also great to have in case Disney's My Disney Experience app isn't working (it happens).
Hopper is a free app that will help you find the best prices on flights. If you are planning on flying to Disney World with your family you can enter your flight dates, and they'll give you an estimate on best prices, and even notify you when prices drop so you can buy.
If you are planning on driving you'll want to have Gas Buddy on your phone. This app will help you find gas stations along your route with the best prices.
When you're at Disney World you may find yourself wanting to get from place to place without having to wait on the bus. Lyft is a great option to get you where you're going quickly. You can also call a Minnie Van from the Lyft App, and be picked up in a fun Minnie Mouse themed van (that even has car seats if you have little ones). Lyft is a fast and convenient way to get around the parks.
This free app is great for fidgety line goers. Here you'll find interactive games that make waiting in line fun. You'll also find trivia, music and more.
This app can be used in or out of the parks to get your Disney gear. If you are in the parks and don't want to worry about carrying your souvenirs home with you, you can use the app to scan and purchase the items you want and have them shipped right to your home.
Battery Life
With the evolution of FastPass, and the dependence on the My Disney Experience app to make your visit to Disney World vacation complete, you'll want to make sure that your phone's battery is ready to last all day.
Most newer cell phones will let you check the health of your battery in the settings of your phone. Before your trip take a look at your settings and check your battery life to make sure that your battery health is in top shape.
But even with the newest of top notch phones, you'll want to consider bringing some backup.
You can get a fuel rod at Disney World (that's what they call their external battery packs. You pay $30 for the battery and can swap it out as much as you need). While this is a great option, you can find external batteries for a better price by purchasing before you leave.
Phone Storage
The photo opportunities at Disney World are endless.
So you'll want to make sure your phone has enough space for you to capture all of those amazing moments. The last thing you want is for the dreaded "Your phone doesn't have enough storage" message while you are trying to get that special photo.
There are several things that you can do to make sure that you have enough space on your phone:
Delete all of your old text messages
Delete any apps you don't use
Move any photos to your computer or cloud drive
Clear your phones browser history/cache
Remove any music or movies that you no longer watch or listen to
Or if you are like my husband, you can upload your photos to your social media account immediately (even if just in a private album) so that you can immediately delete off of your phone.
Also keep in mind that many phones require you to empty your photo trash before that space is actually freed up.
Ready to Get Those Trip Photos?
Get your free vacation quote here.
Still confused or need help?
I am happy to help! Contact me.
See you at the parks,
-Julie
Get Your Free Disney World Vacation Quote Today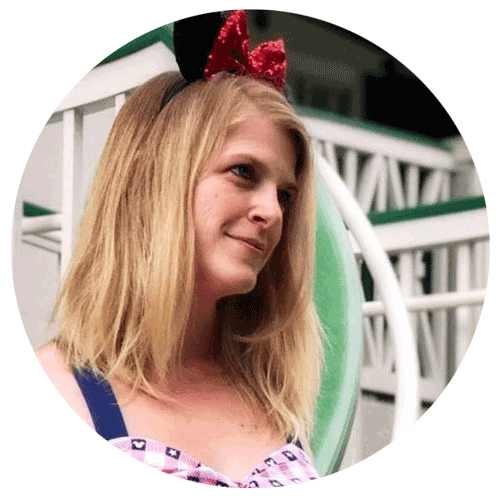 Are you ready to book your Disney World vacation?
We can book rooms, tickets, dining, and FastPass+, and even watch out for discounts that could save you thousands. All at no charge to you.
Request a Free Quote
Recommended for You