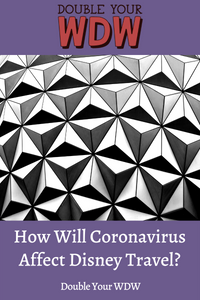 The Coronavirus pandemic has affected everyone in unthinkable ways. Many of us are sheltering in place in our homes. Our lives are dependent on not only medical professionals, but on the people who are there for us stocking shelves at grocery stores, delivering food and packages, teaching our children online, and many other industries keeping us going as we wait this out.
But for every person who is working right now, either from home or at their place of employment, there are other people who can't. Millions of people have filed for unemployment, and some industries are looking at years before they can recover from the impact.
The travel industry is one of those that is looking at a long road to recovery. The Disney parks (as well as all other theme parks) are closed. Airports are dead. On a personal note I have seen visits to the website down tremendously. Downloads on my Disney podcast are down. Trips booked to Disney have stopped completely.
You get the idea.
I read an article recently that had analysts predicting 2 years before attendance at Disney would normalize.
So that got me wondering, what are YOU GUYS planning on doing over the next few months?
I asked on my social media platforms what your Disney plans looked like. Specifically, I asked when you thought the parks would reopen? How soon after the parks open will you visit Disney World? And I asked, will this pandemic change the way that you travel?
I went through all of the responses I received, and here is what you said (as well as some of my own thoughts):
I asked when you thought the parks would reopen. I had 163 responses, and over 50% of you were sure that the parks would be open again in June. Many of those that said June also thought there was a possibility of soft openings or restricted openings starting as early as May.
Another 26% thought the parks would be up and running by July, and the remaining responses were spread from August and beyond, with a few that flat out said they had no idea.
I personally am leaning more towards a fall reopening of the parks. I say this not because I have any more knowledge than you guys do, but because I chose to be cautious. And my hope is that Disney is also leaning towards safety and caution over pushing to reopen.
I also am leaning more towards fall because I have been asked on almost a daily basis what my thoughts are on reopening. And I would rather recommend someone book a trip fall or later and feel confident they will be able to go on their trip, rather than suggest a June opening only to have the opening dates pushed yet again.
I will say, of all of the responses, 17% of them said that they felt the parks would reopen, but that they were concerned Disney would announce a date and then push it again or close again entirely for another stay at home order.
The next question I asked was, will this change the way you travel or do Disney?
And 25% of you told me flat out "NO" this will not change how you travel.
The remaining answers mostly mentioned things like carrying wipes, face masks, not touching railings in the parks, and driving rather than flying.
I think it is important that we don't live our lives in fear, but at the same time I hope and encourage all of you to travel smart. Chances are the parks will reopen before this virus is fully contained. Which means that we will be allowed back in public areas, but the threat wont be gone.
I for one will be embracing whatever policies Disney enacts to protect guests and Cast Members, and I hope you all will too.
Lastly, I asked about your own Disney World plans.  And 25% of you said that when the parks reopened you would be going to Disney World almost immediately. If not on opening day itself, as soon as you possibly could.
That number actually surprised me!
Another 37% of you said late summer and fall trips were in your plans.
Only 5% of you said that you had winter or holiday plans for Disney.
Trips scheduled and rescheduled for 2021 made up 20%. The remaining responses were either looking at 2022 or were unsure when they would be able to go now.
Personally, I was expecting to see more winter or holiday trips planned. I was also surprised to see so many people planning on heading to the parks right after they reopened.
This had me wondering if my "super scientific" poll got responses from regular vacationers who maybe will do Disney World once or twice in their life, or if the responses were more from the people who love Disney World, visit frequently, and can't wait to get back to the parks.
I suspect it is more the latter. Which has me wondering about crowds at the parks after all of this is over.
My prediction is that crowds will be high when the parks reopen. That locals and Disney fans who make their way to the parks as often as they can will want to head back right away.
But I think that the regular vacationers and families who will take one trip to Disney in their life will not be rushing to the parks. I think the crowd levels will slow after the initial rush to get back to the parks.
But, only time will tell.
For updates on everything happening with the park closures, cancellations, refunds, and more, you can check out my full article on the Coronavirus closures here.
And if you are looking to support my business, you can visit the site, follow me on Facebook or Instagram, sign up for my weekly email, subscribe to my podcast, or book a future Disney trip with me. You guys are amazing and I have appreciated all of your support!
Ready to Book Your Vacation?
Get a free quote here!
Still Confused or Need Help?
I am happy to help! Contact me.
See you at the parks,
-Julie
Get Your Free Disney World Vacation Quote Today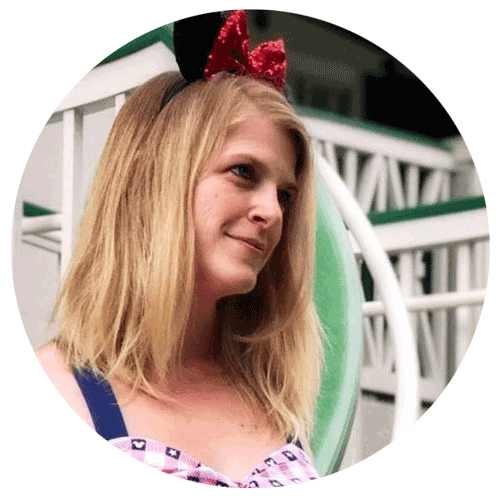 Are you ready to book your Disney World vacation?
We can book rooms, tickets, dining, and FastPass+, and even watch out for discounts that could save you thousands. All at no charge to you.
Request a Free Quote
Recommended for You