Disney World News
UPDATED: Disney World Closure Information on Tickets, Resorts, Passes, and Refunds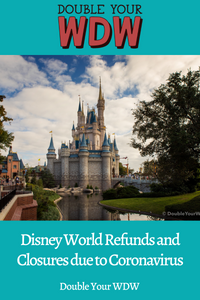 As the Disney World Resort is closed starting on March 16, 2020 until July 2020, many families are wondering what will happen to their vacation plans.
Disney has released more information on resort reservations, park tickets, annual passes, and refunds.
Can I Get a Refund on my Park Ticket?
If you have an unexpired park ticket that has a date of March 12, 2020 through the park closure, your tickets will automatically get an extension. The extension will allow you to use your ticket through September, 2021
If you are unable to return to the parks by then you can apply the value of your ticket towards the purchase of a new part ticket for a new one.
Can I Get a Refund on My Extra Ticketed Events?
If you purchased a ticket for Disney Early Morning Magic, Disney After Hours, or Disney Villains After Hours from March 16 through the closure, your ticket will be cancelled and automatically refunded.
What Happens to My Dining Reservations?
If you had a pre-paid dining reservation, you will automatically be refunded for any cancelled reservation.
If you have a regular dining reservation that requires a credit card to hold, know that you will NOT be charged a no-show fee while the parks are closed.
Will My Annual Pass be Extended?
Annual Passes Paid in Full
There are two options for guests who paid for their passes in full.
First, you can expect that your pass will automatically be extended for the amount of time that the parks are closed. You will not need to do anything on your end for this extension. Before the parks reopen, you will be able to see your new pass expiration date in your My Disney Experience account online or on the app.
Second, if a pass extension does not work for you for whatever reason, you have the option of getting a partial refund on your annual pass. Since we don't have any way of knowing at an exact reopening date for the parks, this option is not yet available. More information on this option will be released soon.
In the meantime, if you have any questions you can call (407) 939-7277 for more information.
Annual Passes Paid With Monthly Payments
If you are making monthly payments on your pass, know that those payments will stop starting on April 5, 2020. And any payments that were made between March 14 through April 4, 2020 will be refunded to you.
All upcoming payments will be waived from April 5 through the reopening of the parks.
It's important to note that this will not change your pass expiration date.
But if you would like to extend the date of your pass you can chose to postpone your monthly payments, and them have them resume once the parks reopen. Your pass will then be extended the number of days that the parks were closed. Again, if you chose this option you will see your new pass expiration date noted in your My Disney Experience account.
 If you have any questions you can call (407) 939-7277 for more information.
What Happens to My Resort Reservation?
If you have a resort reservation that falls between March 16 and June 30, 2020 you can change or cancel your reservation without any sort of fee or penalty. This applies to both room only reservations and travel packages.
If you cancel your reservation the refund will be sent to your original form of payment within a week of your original check in date.
Disney is also waiving any cancellation or change fees that may apply.
If you booked through a third party company (such as Hotels.com or Priceline) reach out to them directly to make sure that your reservations are cancelled or changed. If you worked with a travel agent contact them directly to make sure that your reservations are cancelled.
If you had a reservation that was affected by this closure, Disney has released a free dining promotion for those guests. You can get the details for that offer here to see if you qualify.
What Happens to my FastPass?
Any FastPass that you have scheduled from March 16 and beyond will be automatically cancelled. No need to do anything.
When the parks reopen in July fastpass will not be available for any guests until further notice.
What About Resorts and Disney Springs?
All Walt Disney World Resorts are closed to guests as of 5pm March 20, 2020.
Disney Springs shut down beginning Tuesday March 17, 2020.
In addition all Disney Store locations in North America are be closing.
Disney Springs will begin a phased reopening starting on May 20, 2020. Limited shops and restaurants will be open. Guests will also be required to wear masks while visiting.
Disney resorts will start reopening June 22, 2020. Disney DVC resorts will open first. No official opening has been announced for the remaining Disney resorts.
What if I Have an Event Planned at Disney?
If you have an event such as a party, wedding, convention, etc, please reach out to the organizer of your event for specific details.
What About the RunDisney Events?
Disney has cancelled the RunDisney Star Wars Rival Run weekend that was scheduled for April.
If you registered for any of the runs, race packages, or chEAR squad, your payment will automatically be refunded to your initial form of payment. You will also be refunded for any Rival Run commemorative merchandise that you preordered.
If you booked your run through a charity or a tour group, you will need to contact them to confirm your refund.
As of right now future runs are still planned as scheduled, however registration dates will be adjusted. Check the runDisney website for updated registration dates.
Magic Bands
If you have an upgraded Magic Band ordered between March 20, 2020 through the closure you will receive a refund for your band purchase.
Any free solid color Magic Bands that were ordered for trips during the closure will be cancelled.
No new Magic Band orders linked to annual passes or resort reservations are being accepted at this time.
Ready to Book Your Vacation?
Get a free quote here!
Still Confused or Need Help?
I am happy to help! Contact me.
See you at the parks,
-Julie
Get Your Free Disney World Vacation Quote Today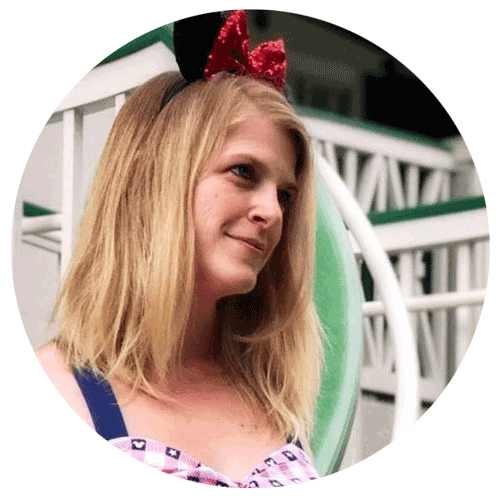 Are you ready to book your Disney World vacation?
We can book rooms, tickets, dining, and FastPass+, and even watch out for discounts that could save you thousands. All at no charge to you.
Request a Free Quote
Recommended for You