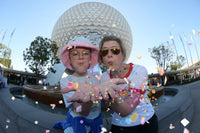 The Epcot International Festival of the Arts is a festival that made its Disney debut in 2017. This festival is centered around making you a part of the creative process. You can get involved by watching demonstrations, participating in hands-on activities, and attending live performances. There are many unique elements to discover throughout the festival that make it a one-of-a-kind experience. 
With this guide, you'll be able to make the most of your visit to the Epcot International Festival of the Arts. So let's get started! 
When is The International Festival of the Arts and is There a Fee?
For 2023 the festival is being held January 13 through February 20. The festival doesn't cost anything to attend. It is a part of your regular Epcot park ticket admission. 
When the festival began in 2017 it was only open during the weekends. Now this popular festival runs 7 days a week.
Festival of the Arts Activities
Disney on Broadway Concert Series
The festival will feature The Disney on Broadway Series. You can find Disney musicals being performed at the American Garden Theater. These performances will run daily at 5:30pm, 6:45pm, and 8pm.
The schedule for 2023 is as follows:
Kara Lindsay (Newsies) and Kevin Massey (Tarzan)
January 13
January 15 through 16
January 19 through 20
Arielle Jacobs (Aladdin) and Adam Jacobs (Aladdin)
January 14
January 17 through 18
January 21 through 22
Patti Murin (Frozen) and Robert Creighton (The Little Mermaid)
January 23
January 25 through 26
January 29 through 30
February 2 through 3
Mandy Gonzalez (Aida) and L. Steven Taylor (The Lion King)
January 24
January 27 through 28
January 31 through February 1
February 4 through 5
Ashley Brown (Mary Poppins) and Michael James Scott (Aladdin)
February 6
February 8 through 9
February 12 through 13
February 16 through 17
Kissy Simmons (The Lion King) and Josh Strickland (Tarzan)
February 7
February 10 through 11
February 14 through 15
February 18 through 19
Plus, on February 20, 2023, give a standing ovation for an extended finale featuring Ashley Brown, Josh Strickland, Kissy Simmons and Michael James Scott!
If you have your heart set on a certain performance and want to make sure you get seating, you might want to take advantage of one of the dining packages available.
You can book a dining package online through the Disney website that will give you priority seating to a performance. The participating restaurants and prices are:
Akershus Royal Banquet Hall
Lunch and Dinner $74 adults and $48 kids
Biergarten Restaurant
Lunch and Dinner $60 adults and $34 kids
Coral Reef Restaurant
Lunch and Dinner $69 adults and $27 kids
The Garden Grill Restaurant
Lunch and Dinner $66 adults and $43 kids
Le Cellier
Lunch and Dinner $95 adults and $36 kids
Regal Eagle Smokehouse (same day walk up only)
Rose and Crown Pub
Lunch and Dinner $59 adults and $25 kids
Spice Road Table
Lunch and Dinner $47 adults and $20 kids
One of the highlights of any festival at Epcot is the food booths. What is especially great about the food booths at this festival is how beautiful all of the food LOOKS. Presentation is key here.
For the full list of food booths and menu items click here.
Photo Opportunities
Throughout the festival you'll find tons of fun photo ops for the family.
First, look out for artistic backdrops all around the park. Here you can have fun stepping in to painting and making it your own!
While the Disney website says that photopass photographers will be on hand, we've found that often these stops are available but only if you can take your own photo. So be prepared with your phone or personal camera.
You can find these fun photo locations at the following stops in Epcot:
International Gateway: Luncheon of the Boating Party – Pierre-Auguste Renoir
The American Adventure: Washington Crossing the Delaware – Emanuel Leutze
Between Italy Pavilion and Germany Pavilion: Mona Lisa – Leonardo da Vinci
Between Italy Pavilion and Germany Pavilion: The Scream – Edvard Munch
Mexico Pavilion: An homage to Frida Kahlo
Bridge to World Showcase: Peter Pan Storybook
Italy Pavilion Courtyard: Birth of Venus – Sandro Botticelli
Bridge to World Showcase: Café Terrace at Night and Sunflowers – Vincent van Gogh
In addition to these photo ops, you'll also find several fun Magic Shots available throughout the park during the festival.
If you aren't familiar with Magic Shots, these are photographs taken by Disney Photopass photographers that have some sort of special effect added to them.
At the festival there are several unique magic shots available.
The following photos are available through Photopass Photographers throughout the park. See below each photo to find it's location:
Magic shot featuring Figment can be found at the front of the park.
This circle view Magic shot can be found in the front of the park before Spaceship Earth.
This paintbrush Magic shot can be found in the front of the park before Spaceship Earth. It is only available after dark.
This glowing Spaceship Earth shot is found at the front of park, and is only available after dark.
This shot that gives you your very own Figment wings is available only at the Imagination Pavilion near the water features.
This long exposure shot is only available across from the Creations Shop after dark.
See how this really cool shot is done here:
Artwork on Display
As you walk through the park you'll find art work on display all around. Disney themed art exhibits and displays will be found. These displays are available for your enjoyment at no extra cost.
If you are looking to purchase an amazing souvenir you can check out the art galleries throughout the pavilions.
Interactive Art Experiences
If you are looking for a more interactive experience, you can take advantage of various seminars and workshops that are being held around the park. They are all fun for everyone, plus they are entirely free!
Expression Section: A Paint By Numbers Mural
One of the most popular art experiences is the mural along Showcase Plaza that guests are invited to help paint.
This is a paint by number mural that is simple and fun. All you have to do is grab a small container of paint, find the number that matched it, and then fill in the corresponding squares. The best part is walking by the mural throughout the day. As guests work on it, more and more of the mural comes together, revealing adorable images of Figment. Seeing it come together before your eyes is simply amazing!
This experience is open from 11am - 5pm daily during the festival.
Animation Academy
Here you'll learn how to draw your favorite characters in an animation artist lead lesson. You'll find this experience in the American Gardens Theater at 12:30pm and 1:30pm daily.
Kids Chalk Art
Have your own little artist? Give them the chance to show off their artwork at the Kids Chalk Art area.
You'll find this area on the bridge to World Showcase Plaza.
Paid Extras
If you're looking for a fun little extra, you can purchase Figments Brush with the Masters scavenger hunt.
This costs $9.99 (plus tax) and will have you searching for famous works of art throughout the festival.
Once completed you can show your completed map to Cast Members at participating locations for a prize.
This year's prize is a paint your own figurine of either Mickey, Minnie, Goofy, or Figment. And don't worry. If you can't finish the scavenger hunt you can still collect your prize (you can even collect it when you purchase the map if you want).
You can find the maps at the following location for purchase (and redemption):
Creations Shop
Port of Entry
World Traveler
Ready to Plan Your Vacation?
Get your free vacation quote here.
Still confused or need help?
I am happy to help! Contact me.
See you at the parks,
-Julie
Get Your Free Disney World Vacation Quote Today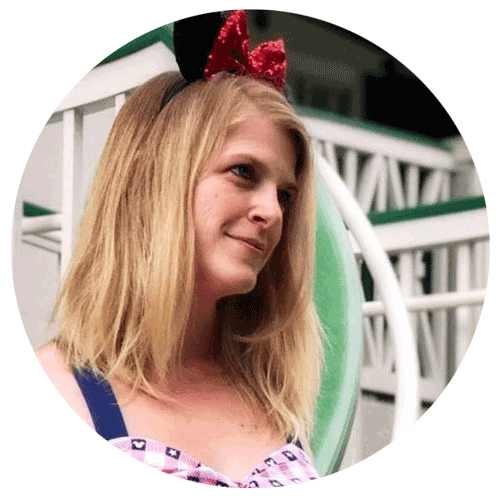 Are you ready to book your Disney World vacation?
We can book rooms, tickets, dining, and FastPass+, and even watch out for discounts that could save you thousands. All at no charge to you.
Request a Free Quote
Recommended for You