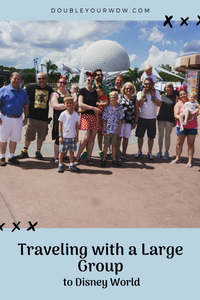 When you travel to Disney World with a large group of people there is often a lot of things to consider. Ages, budgets, different family sizes, interests, special needs, and more all need to be discussed and considered.
I have traveled to Disney World with 4 generations in a single trip. The ages ranged from less than one-year old baby to 70 year old great grandparents. This is something I highly recommend if you can do it. There are activities for all ages (and it's a great opportunity to have Grandma and Grandpa babysit while you have a date night in the parks).
It took a lot of planning to decide where we'd stay, scheduling, activities, and more. Here are my tips for managing Disney World with a large group.
Where Should We Stay?
Deciding where to stay on your trip can be challenging. You have several options for accommodating everyone.
DVC Suite and Bungalow Rental
If you all want to stay together in a large suite or bungalow I suggest renting DVC (Disney Vacation Club) points. David's Vacation Club Rental can help you secure these rooms at a discount.
You'll be in a large deluxe resort room at a discounted price.
You can rent Grand Villas with 3 bedrooms, bungalows, and cabins from the following resorts:
Animal Kingdom Lodge
Bay Lake Tower (at The Contemporary Resort)
The Boardwalk Villas
The Grand Floridian
Old Key West Resort
The Polynesian Resort
Saratoga Springs Resort
Copper Creek Villas at Wilderness Lodge
The advantage to staying in one of these DVC rooms is that you'll have multiple bedrooms, a kitchenette, and a washer/dryer in your room. If you are interested in all staying in one place, this is a great way to do it.
You can rent these suites, villas, and bungalows directly from Disney, but you'll be paying a premium. For more information on renting DVC points to get these rooms at a discount check out my full article on DVC points.
Disney Resort Rooms
If you don't want to all stay in the same room, but you want to be at the same resort, you have tons of options. You can request adjoining rooms, but Disney will only guarantee them if parents and children are in two rooms. That being said, Disney does a great job of accommodating when they can.
Scheduling Your Days
I highly suggest that when traveling with a large group you discuss scheduling your days in advance. Are you going to spend the entire day together? Are families going to break off and do their own thing?
Figure out how much time you want to spend together as a large group, and then assign one person to handle making any reservations for the entire group.
On my giant family trip I was in charge of making reservations. We decided we would have meals together on certain days, and I made reservations for the entire group.
Restaurant Reservations for Large Groups
If you are looking to make sit down reservations for large groups, you will definitely want to take advantage of booking 180 days out. If you are unable to book, I suggest trying off- meal times instead of peak times (for example, book lunch for 2pm instead of 12pm).
If you can't find what you are looking for online, try calling Disney. Sometimes finding tables for larger groups can be more difficult online. This is especially true of restaurants in Disney Springs that also allow reservations to be made directly or through Open Table.
You can also try to make two smaller reservations, instead of one larger reservation. You won't be able to do this online, as the My Disney Experience website wont let you have overlapping reservations. If you do this, I suggest reaching out to the restaurant ahead of time to make sure that you can be seated near each other.
Some other things to keep in mind for large groups restaurant reservations:
18% gratuity is automatically added for parties of 6 or more
Depending on the size of the group you might be placed at different tables
Everyone in your group must be present in order to be seated
Servers can split up your bill, just be sure to let them know when you are seated
Some restaurants require pre-payment (Cinderella's Royal Table for example)
Memory Maker Photos
One great perk of traveling in a group is that you can split the Memory Maker package with your entire group. For more information on Memory Maker check out my post here, but basically you are pre-purchasing all of your park photos.
When you add your entire group to your Friends and Family list on the My Disney Experience App you get access to everyone's photos. The person who actually made the purchase will be the one who has access to download the photos, but you will see all photos from everyone in your Friends and Family list.
Still Confused or Need Help?
I am happy to help! Contact me.
Want a Quote for Your Disney Vacation?
You can get a free quote here!
See you at the parks,
-Julie
Get Your Free Disney World Vacation Quote Today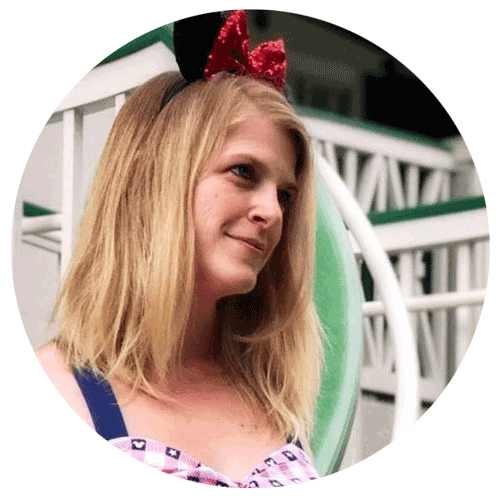 Are you ready to book your Disney World vacation?
We can book rooms, tickets, dining, and FastPass+, and even watch out for discounts that could save you thousands. All at no charge to you.
Request a Free Quote
Recommended for You