Disney World News
Disney World Photography: Photos Discussed in Double Your WDW Podcast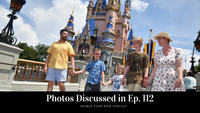 The photos shown here were discussed in episode 112 of Double Your WDW Podcast.
You can find the full episode here, or wherever you get your podcasts.
Parade Photos
Our top tips for parade photos:
When picking your location make sure you take the background in to consideration.
Set yourself up early. Especially for party parades. Good spots go early. And you'll want to be at the curb so you can get low shots and not have people blocking your shots.
As dancers/characters come by, focus on ONE person and shoot continuously. This will help you capture their faces, their movements, and their details.


Photopass Photography Tips and Examples
Our top tips for photopass are:
Let them pose you! And if you aren't sure how to pose (and they don't offer) just ask. Go with the flow, have fun, and get in to the poses.
Practice your own poses at home before hand. We like "karate pose" as a silly way to break the ice and get a fun family shot.
Hit as many photopass photographers as you can. They always have the best locations, and you're getting a professional photo. If you have Memory Maker all of the photos will be included. If not, you can pick and purchase only the very best.
This photo was taken in Disneyland, but is an example of "karate pose" that we use to break the ice and get in to photos.
This fun photo was taken at the Photopass Photo Studio located in Disney Springs. We let the photographer pose us, and the results were hilarious.
This photo was taken in Animal Kingdom at the Launchpad meet and greet in Dinoland. Here we played along when being posed with Launchpad.
This photo was from our photo session during the private Capture Your Moment photo shoot. You can learn more about that here.
 This photo was taken in Pandora at Animal Kingdom. The photographer gave several fun poses for Daddy and Daughter.
Ride Queue Photos
Part of the fun of not using Fastpass is enjoying the ride queues. You'll find amazing details in almost every ride queue.
Our suggestion is just to keep your eyes peeled. There are fun photo opportunities everywhere.
This photo is of the stretching room in the Haunted Mansion.
Outside of the Haunted Mansion there are dozens of tombstones and fun props to photograph.
The back of the Slinky Dog entrance sign has a little hidden secret. It's actually Buster the Dog's tag! And it's a fun little photo opportunity in this ride queue.
This mural is behind the ride at Slinky Dog. You can photograph it while in the queue, or even right after exiting the ride car. 
 Scrooge McDuck money bags, located in the queue to meet Mickey at Town Square Theater in Magic Kingdom.
Food Photos
Our tips for taking photos of food include:
Get close to your food. About 6 inches. Hold your phone above the plate, and angle towards the food.
Photos holding food, you can hold the food out and focus on the food, leaving the background blurred or not the main subject.
 Framing Photos
Sometimes you'll find that natural frames just appear! If you see a way to naturally frame your photo, use it.
Here are some examples:
Mainstreet USA naturally frames the castle. To get this photo we croutched down low to get that low perspective, and also use the tracks to line up the shot. The buildings are our frame, and the castle is the centerpiece.
These hedges are found on the path to the right of the castle near Tomorrowland. They are a perfect natural frame for the castle.
This fish tank can be found inside Rainforest Cafe at Disney Springs, and is the perfect natural frame.
The cockpit on Millenium Falcon Smugglers Run is framed perfectly by the doorway. You get the iconic cockpit, and a natural frame. You'll need to quickly grab this photo when you exit the ride.
Night Photos and Holiday Photos
Everything is better at Disney World when it is lit up. I'm not sure what their lighting budget is, but they really go above and beyond.
And during the holidays, you've never seen anything so bright and festive.
Here are some of my favorites.
Action Shots
These are some of the hardest photos to capture.
Be patient. Wait for the right moment. Take a ton of photos to capture the movement you want.
Kids Being Kids
Sometimes you have to let your kids be kids.
Use some of the rules we talked about in the podcast, and grab photos of your rugrats having a blast at Disney World!
For more information on these photos, and tips for how to take great photos at Disney World, listen to the full episode of Double Your WDW Podcast where we discuss these photos here.
Ready to Book Your Vacation?
Get a free quote here!
Still Confused or Need Help?
I am happy to help! Contact me.
See you at the parks,
-Julie
Get Your Free Disney World Vacation Quote Today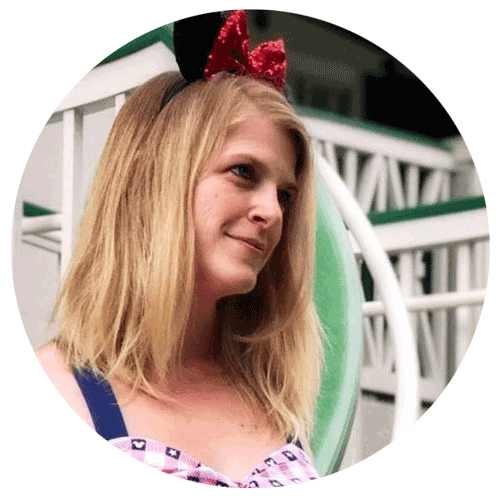 Are you ready to book your Disney World vacation?
We can book rooms, tickets, dining, and FastPass+, and even watch out for discounts that could save you thousands. All at no charge to you.
Request a Free Quote
Recommended for You