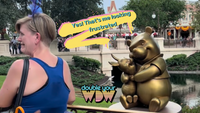 Disney's new Magic Band+ launched in August 2022, and promised several fun features that would make time spent at the parks more fun and interactive.
But with a price tag of $34.99 and above, we all want to know if it's worth it. So here we'll talk about what Magic Band+ offers, our experience, and the experiences of dozens of very kind people who let me ask them SEVERAL questions on social media about their Magic Band+ usage at the parks.
What is Magic Band+
Magic Band+ is the newest version of Disney's Magic Band.
If you've never been to the Walt Disney World Resort, a Magic Band is a wrist band that you can wear and use as your Disney Resort room key, your park ticket, your pass for Lightning Lane, your credit card, and more (You can read more about all of the things that Magic Band can do here).
The Magic Band+ adds several new features.
It can do all of the same things that the regular Magic Band can do. But it also adds several interactive elements.
Interactions with the Fab 50 Statues around the parks
The band lights up during the nighttime spectaculars
Become a Bounty Hunter with an interactive game at Galaxy's Edge in Hollywood Studios
So while these things sound interesting, knowing that regular Magic Bands start at $19.99 (instead of the $34.99 starting price for Magic Band+) we definitely wanted to dive in and see if these interactive experiences were worth the additional cost.
My Experience With Magic Band+
First, I'll talk about my experience with my new Magic Band+.
I ordered mine through the My Disney Experience website. If you have a trip booked and are staying at a Disney World Resort hotel you can pre-order you Magic Band+ to get a $10 discount.
My band arrived about a week before my trip. When I opened the box there were no obvious instructions for charging it or pairing it to my phone. While I personally had no issues, it does concern me for any guests who aren't as savy on their phones or haven't done any research. I could easily see guests tossing their band in their bag without even knowing they needed to pair it and charge it first.
That said, I was able to charge up my band using the charger that was included. I paired it to my phone through the My Disney Experience app (you'll find a section in the menu called "Magic Bands and More" where you can link and update your band).
Everything seemed fine. I thought nothing more of it.
Fast forward one week to my trip. I'm at the park, and my fully charged band is no longer linked to my phone. I keep trying to reconnect it, but it just wont work. Frustrated, I finally give up.
Later that night I was finally able to get it to reconnect while in my hotel room, but so far my $35 + tax purchase was not worth it.
The next day I make sure my band is fully charged and connected to my phone before heading to the park. I am feeling good about it!
I get to the parks and immediately want to try getting the statues to interact with me. I find a statue and start waving my hands around.
Nothing.
I move one way. Then another. I move closer. I move farther.
Nothing.
I decided to open the Disney Play app. This app helps you "collect" the statues that you interact with. I am hoping this helps.
It doesn't.
Eventually I am able to get a couple of the statues to interact with me. Which consists of the statue playing a quick portion of a song or saying a line.
But even when I FINALLY got a couple to work, they never showed up in my Disney Play app as statues that I collected.
I will say, once I was using the Play app, my band did vibrate every time I got close to a statue. So it was fun knowing there was one in the area (some are obvious while others are a little more hidden). But it didn't help me to actually interact with them.
With my band not functioning the first day I wasn't able to use it for either of the other interactive features. So overall my experience was frustrating.
But it had me wondering if this was an isolated case. Or maybe it was user error. Maybe I had done something wrong. Or perhaps I was just super unlucky and bought the one faulty band.
So I thought I would ask my social media followers and members of my Facebook group for their experience with Magic Band+.
Reviews of Magic Band+
I spoke with dozens of people who purchased and used Magic Band+ in the parks.Here are the questions that I asked every single person who was kind enough to take the time to respond to me:
Did you have any issues connecting your Magic Band+?
Every single person told me that the initial pairing of Magic Band+ to their phones was not an issue. Whether they bought in person at the parks or ordered ahead of time. The set up worked for everyone.
But I was not the only person who lost connection from the band to their phone. Several people told me their bands were charged and connected, but when they got to the park that was no longer the case. The fix appeared to be turning off and on the bluetooth on your phone, and placing the band back on a charger momentarily.
Did your band arrive charged (or was it charged when you bought it at the parks?)
This answer was all over the place. Some said it was charged when they received it. Others said battery was low and they needed to charge it after they opened it. The takeaway here is to make sure you have a portable charger with you if you plan on buying Magic Band+ at the parks.
Did you have success with the Fab 50 Statues?
Of the dozens of people I talked to, only one person told me that it worked easily and it worked every single time.
The majority of people told me that it felt flawed. The most common words used to respond to this question were difficult and frustrating.
While most were able to get the statues to interact with them, it seemed that most people had to wave their arms around for a while before it worked. And the pay off was low.
The people who enjoyed the statues the most were ones who were with younger kids.  Anyone who had a younger child in their group told me that the statues were a hit. But the problem that comes with this is the disappointment for the kids when it doesn't work.
What else worked or didn't work?
The light up feature on the bands worked for everyone during nighttime shows. But the overall review was mediocre. Not one person was excited or felt that this feature made the bands worth the money.
Essentially they thought it was cool, but added very little value.
The biggest hit? The bounty hunter game at Galaxy's Edge in Hollywood Studios. Of the people who did the game, they all said that they loved it. Many said they were going to capture 1 or 2 and move on, but ended up sticking around and playing longer.
This game requires the Disney Play app. So if you're interested know that you'll be spending time on your phone at the parks, which might be a downside for some. But overall everyone who played this game enjoyed it.
Any additional thoughts?
Most people said that if anyone wants a Magic Band+, they would recommend getting only 1 per group.
Almost everyone I spoke to who had purchased for an entire family told me they wished they hadn't. And instead let family members take turn interacting with statues.
Others said they wished they had waited a bit to buy.
Should I Buy a Magic Band+?
First, I will say that you do not NEED a Magic Band or Magic Band+ to go to Disney World. There are many other options that will get you in the parks, in your room, and all of the other basic functions that the Magic Bands do.
That being said, I personally would hold off on buying Magic Band+. It seems to me that this could be a fun addition to the parks, if they can fix the bugs and add more interactive experiences in total.
I'm hoping that future updates to the band (and yes, you can update your band in the My Disney Experience app) will solve some of the problems that people were facing.
If you are really wanting to try Magic Band+, my tip is to make sure that you have a portable charger with you if you are buying it at the parks. Give yourself enough time to get it set up and connected to your phone. And I would recommend only getting one per group right now.
Ready to Book Your Vacation?
Get a free quote here!
Still Confused or Need Help?
I am happy to help! Contact me.
See you at the parks,
-Julie
Get Your Free Disney World Vacation Quote Today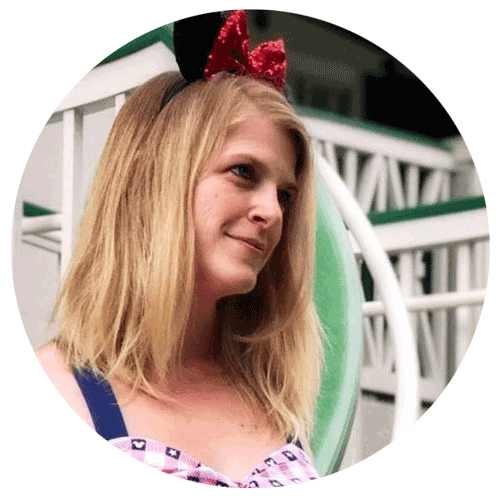 Are you ready to book your Disney World vacation?
We can book rooms, tickets, dining, and FastPass+, and even watch out for discounts that could save you thousands. All at no charge to you.
Request a Free Quote
Recommended for You