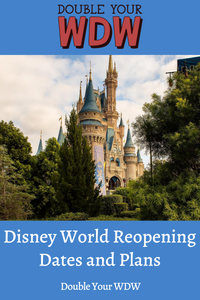 On Wednesday May 27, 2020 the Orange County Economic Recovery Task Force met to discuss the reopening of the Disney World theme parks.
During the meeting Disney submitted a plan for the parks to reopen.
Here is what Disney has proposed:
Magic Kingdom and Animal Kingdom will reopen to the public on July 11.
Epcot and Hollywood Studios will reopen to the public on July 15.
There will be soft openings for Cast Members and other select groups before these dates.
Some of the things you can expect to see at the parks:
Face Covers: Both guests and Cast Members will be required to wear face coverings in order to enter the parks. These coverings will need to be worn while on property.
Physical Distancing: there will be reduced capacity at the parks, restaurants, retail shops, attractions, and more. 
Parades, shows, fireworks, and character meets will be suspended.
Enhanced cleaning: High touch areas will be cleaned more frequently
Temperature checks for guests will take place at the park entrance with a contactless handheld device
Limited Contact: Expect more mobile ordering for food, contactless pay, and suspended high touch areas throughout the parks
Disney will be enforcing these guidelines in a couple of ways.
First, they will require guests to make a reservation to visit the parks. No details were given during the presentation on how the reservation system would work or how it would impact guests who have resort reservations.
Second, Disney has enacted a Social Distancing Squad. These are Cast Members who will make sure that guests are following these rules and remaining safe while at the parks.
Note that these plans will need to be approved by the Governor of Florida before they are official. But Universal's opening plan was approved within 24 hours. So I would expect a quick approval of these plans.
For more information on what is open (and when) check out the list of things at Disney World that are open here.
As we get more specific details on park reopening I will be sharing that on Facebook and Instagram.
Stay Safe!
Ready to Book Your Vacation?
Get a free quote here!
Still Confused or Need Help?
I am happy to help! Contact me.
See you at the parks,
-Julie
Get Your Free Disney World Vacation Quote Today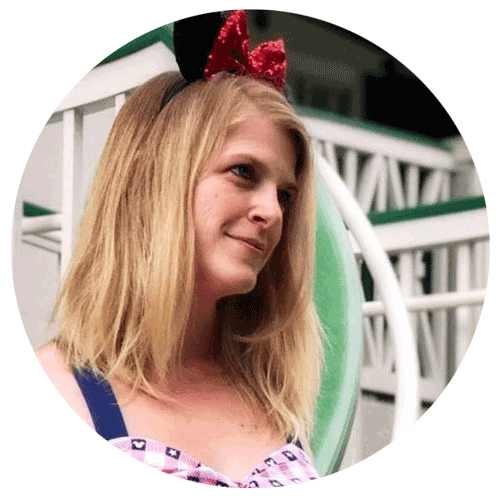 Are you ready to book your Disney World vacation?
We can book rooms, tickets, dining, and FastPass+, and even watch out for discounts that could save you thousands. All at no charge to you.
Request a Free Quote
Recommended for You