There have been a lot of questions about the safety of the travel industry in the age of COVID. And for many people, the question isn't as much about Disney World's procedures as it is about actually getting to Disney.
Podcast listener Camie recently flew on two different airlines, and stopped in three different airports. 
Her takeaways on traveling during this pandemic are very telling about the safety of traveling during the pandemic. This is what she shared with me:

On July 3, due to an emergency, I had to fly to Boston and back in one day. I had two flights via Delta on the way to Boston. I flew from SLC (Salt Lake City) to MSP (Minneapolis St Paul),and then to BOS (Boston).
For comfort and customer service reasons, I almost always fly Jet Blue (ALL their seats have extra legroom and I have long legs), and alternatively Delta. These are the airlines I flew on this trip.
To start, I want to acknowledge a few things. First, I flew during 4th of July weekend, which I realize is an extremely busy weekend typically. That being said, I was shocked by how busy and crowded the flights were.
Second, my experience was limited to 2 airlines and 3 airports, but I will note they are popular airlines and some of the busiest airports. So I feel this gives a pretty good view of flying in this country right now.
Airline Seating
The airlines that are not filling planes to capacity will not seat anyone in the middle seat unless they are part of the same flying group.
A solo passenger will not be sitting next to anyone directly. Thus if two people are flying together, they can sit next to each other, upon request, but the third seat in the row they are sitting will remain empty.
If three people are flying together, they can use all three seats. This is the policy for both Jet Blue and Delta (check with your airline for specifics about their policy before flying)
My Experience at The Airports
MASKS 
At SLC the airport stated masks were mandatory. However, many individuals in the airport were NOT wearing them, or were not wearing them properly. There was no one enforcing the face masks.
At MSP masks were strongly suggested, but NOT mandatory. Most people were not wearing them or were not wearing them correctly.
At BOS masks are mandatory. I noticed a few people were not wearing them properly, but most individuals in the airport were wearing them. I did not notice any airport employees enforcing the face masks.
Social Distancing
Although it looked like the airports had removed some rows to accommodate social distancing, they did not distancing the rows far enough apart. They were still too close if you were sitting directly across from someone. (unlike normal where you could almost touch knees, if you were across from someone there was maybe two feet between knees, of an average size person)
At SLC most people were not social distancing. I found a fairly empty part of the terminal to sit. It was too crowded at the terminal for the departing flight.
At MSP most people were not social distancing. Again I found a fairly empty part of the terminal to sit. It was too crowded at the terminal for the departing flight.
At BOS there was a banner blocking seats so individuals had seats between them and the next person or party. They were somewhat random to accommodate different size parties. Some seats had every other seat blocked, other rows had every third or fourth seat blocked off. Still too crowded. So I found a spot away from the crowds.
SANITIZING 
It is important to note that I sanitize my seat before I sit on it at the airport. This is what I noticed as far as staff cleaning, and my own cleaning before I sat.
At SLC they were sanitizing the seating areas by dipping a flat mop (similar to a Swiffer Sweeper) in disinfectant, then "mopping " the seat bottom. One worker I watched started to wipe the seat backs, but after the first 4-5 stopped and only wiped the bottom. The remaining four were only wiping the seat bottom. They did not rinse or reapply disinfectant after each seat, or even rows of seats. It took me 15 sheets of sanitizing wipes to wipe down the seats until they were no longer coming out dirty.
At MSP they had 5 or 6 workers in an area, spraying down empty seats and wiping them down with a cloth. Only used one wipe to sanitize, came out clean.
At BOS I did not see anyone sanitizing. I had to use 5 wipes to sanitize my seat before it came out clean.
My Experience on the Flights
Before I start talking about the flights, note that I ALWAYS sanitize my entire seat and seating area when I fly. This includes the tray, seat cushions, screens, plugs, air vents, overhead light and call button, the pockets on the back of the seat, seat belt, seat belt clip, under the seat in front of me, basically anything I may or will touch during the flight. Usually, I just have to wipe it down one time. Sometimes an area, like the tray table, I may need to wipe down again.
Delta Flights
Social Distancing 
No social distancing measures were enforced. The airline started seating a few rows at a time from the back to the front of the plane. They asked flyers to maintain social distancing while waiting to board. They did not, and staff did not enforce this rule.
Masks 
Although both flights stated flyers MUST wear masks over their nose and mouth, the flight attendants did not enforce it.
The flight attendants started the flight by asking people to properly use their face coverings, but by the end of the flight, nothing. I noticed several people were not wearing their masks, or had them pulled down to expose their nose. There was no enforcement by the flight attendants. They were directly talking with passengers without any face masks on (they were around their necks or next to them) and said nothing.
Sanitizing 
The airline stated they clean and sanitize the plane between each flight. On each flight I needed to wipe down my area 2 times to get it clean (the first time there was dirt and black residue) they may have sanitized, but they did not clean it.
Ultimately I found these flights to be VERY STRESSFUL with Delta. I personally did not feel "safe" flying.
Jet Blue Flights
Social distancing 
The same procedure and announcements were made on my Jet Blue flight as my Delta flight. The biggest difference was when they noticed passengers waiting to board were not social distancing, they would announce to do so. Most people complied. There were a lot of families, who were not keeping their children away from others, but the adults were great.
Masks
Again, Jet Blue has same rules as Delta. The big difference was that the flight attendants were patrolling the plane. If they saw someone without their mask on (or not wearing it properly) they made an announcement reminding passengers "ALL Passengers Must wear their masks and they MUST cover your mouth AND nose." On top of the announcement, they then would also ask the passenger to put on their mask (or put it on properly). It was a much different experience.
Sanitizing:
Jet Blue stated that they clean and sanitize the plane between each flight. When I Sanitized, the wipes came out clean.
Overall I had a great experience! I Felt relaxed and safe flying with Jet Blue
Final Thoughts
While this experience is limited, it is definitely telling of the state of flying during this pandemic. If you have to fly during this time, or are determined to make that flight to Disney World this year, I would highly suggest you contact your airline to make sure that they following social distancing and mask guidelines.
Thank you to Camie for sharing her experience.
And stay safe!
Ready to Book Your Vacation?
Get a free quote here!
Still Confused or Need Help?
I am happy to help! Contact me.
See you at the parks,
-Julie
Get Your Free Disney World Vacation Quote Today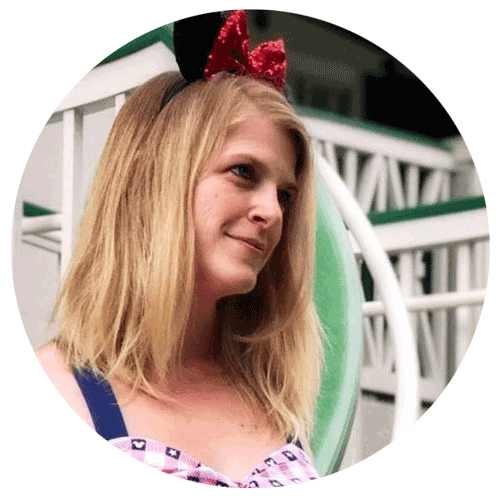 Are you ready to book your Disney World vacation?
We can book rooms, tickets, dining, and FastPass+, and even watch out for discounts that could save you thousands. All at no charge to you.
Request a Free Quote
Recommended for You