*Note that due to COVID-19 character meets and character meals at Disney World have been suspended in order to keep guests safely distanced. For more on COVID changes at the parks see the full article here.
If you have a big Princess fan in your house (or maybe YOU are the Princess fan yourself), you may have your heart set on meeting and enjoying everything Princess related.
Belle and Beauty and the Beast are extremely popular at the parks. If you want to make sure your time spent at Disney includes this Princess, you'll need to know where you can find her.
Here I'll tell you where you can find all things Belle and Beauty and the Beast at the parks.
Magic Kingdom
If you have your heart set on meeting Belle and experiencing everything Beauty and the Beast, this park wont disappoint. You'll find the most opportunities to enjoy all things Beauty and the Beast at The Magic Kingdom.
Restaurants and Food Stops
Be Our Guest Restaurant offers you the chance to dine inside the Beast's Castle.
This is one of the most beautiful restaurants in all of the parks. You can dine in the Ballroom, the Castle Gallery, or the West Wing. There is no wrong choice, as all three dining rooms are themed beautifully.
The Ballroom is breath taking. As you walk in you are transported in to the movie where Belle and Beast dance the night away. You'll see magical snow fall out the windows.
The West Wing has a darker feel to it. While I love this room, it might be a little frightening for smaller children. You'll see the Prince's portrait (before he became the beast) with claw marks, and the famous rose with petals falling.
The Castle Gallery is a lovely room that has Belle written all over it. The centerpiece of this room is an almost life size music box of Belle and the Beast dancing.
This restaurant is unique in that breakfast and lunch are quick service, and dinner is table service (costing you 2 dining credits if you are on the dining plan). But even breakfast and lunch will require advanced reservations.
This restaurant offers breakfast before park opening, with some great perks.
While you wont find Belle in this castle, you will have the opportunity to meet the Beast if you dine here at Dinner time (and ONLY dinner time).
This is a harder to get reservation. If you aren't able to secure a reservation for meal here, ask a cast member if you can see inside this beautiful restaurant. If you stop by when it isn't as busy they are more likely to let you in to snap a few pictures.
Gaston's Tavern is another fun Beauty and the Beast stop. Outside of the tavern you'll find the amazing Gaston sculpture. You'll definitely want to stop and snap a photo while you are snacking on cinnamon rolls and LeFou's Brew.
There isn't any seating at this quick service stop, but the food is delicious, and the atmosphere outside is fun enough that you wont mind grabbing a spot outside while you eat.
If you are just looking for a quick snack you might want to stop by Maurice's Amazing Popping Machine. This is a cart located in Fantasyland that serves popcorn, and looks just like one of Maurice's inventions.
Attractions
Enchanted Tales With Belle is a totally unique way to interact with Belle.
You'll start out in Maurice's cottage, where you'll see amazing props and details from the movie. You'll see these props literally come to life before your eyes. It is truly amazing and unlike anything else.
Your little ones will then have the chance to volunteer to be a part of the show. They do a great job of including kids of all ages, so don't worry if you have a child who is older. They can still participate if they want to.
The kids will become characters (some big... some small) and they'll interact with Belle.
You can take photos as long as you aren't standing or blocking others. A photopass photographer will also be there to capture photos.
Keep in mind that only children who participate will have their photo taken with Belle. So if your child is shy and doesn't want to participate that is totally fine, but they'll have to get a photo with Belle elsewhere (more on where you can do that below).
Character Meet
Gaston is a fun and popular character meet. He doesn't have a set schedule in the My Disney Experience app like other characters, but you can usually find him greeting his adoring fans outside of Gaston's Tavern.
Festival of Fantasy Parade
This fun and beautiful parade features all of your favorite characters. Including Belle and the Beast.
Belle and Beast will come down Main Street USA dancing in their rose covered float. It is one of the most lovely floats in the entire parade.
This parade takes place daily at either 2 or 3pm. Check your My Disney Experience app for exact times during your trip.
Epcot
Restaurants
You can make reservations at Akershus Royal Banquet storybook dining at Epcot to meet several Princesses, including Belle. This will be your chance to get a photo of Belle in her yellow and gold dress.
This delicious buffet is a favorite (and a great option if you can't get in or don't want to spend the money on Cinderella's Royal Table). You'll find it in the Norway Pavilion in The World Showcase.
The Princess that you meet during this meal are never guaranteed (they sometimes switch out the characters that you'll meet), but Belle is there more often than not.
This is another restaurant that offers breakfast reservations before the park opens.
Character Meet
If you head over to the France Pavilion of the World Showcase, you'll find Belle is available for a fun character meet.
While she wont be in her amazing yellow and gold gown, you will find her in her lovely and simple blue dress.
Shows
The new Beauty and the Beast Sing-a-Long located in the France Pavilion of the World Showcase is a 15 minute show featuring Gaston's side kick, LeFou.
This show rotates with the other show in the France Pavilion, Impressions De France.
Hollywood Studios
Shows
Beauty and the Beast - Live on Stage! is a live show where you can sing along with your favorite songs from the movie. This Broadway style show is extremely popular, and is one of the longest running shows at this park.
There are actors, amazing props, and puppets that are all used to bring the movie to life in front of your eyes.
The show is about 25 minutes long, and FastPass is available. If this show is one you don't want to miss make sure to grab a Fastpass!
Looking For Another Princess?
Find my entire list of Princesses here, so you know exactly where you can find each of your favorite Princesses.
Want a Free Quote on your Princess Vacation?
Get a rate quote here.
Still Confused or Need Help?
I am happy to help! Contact me.
See you at the parks,
-Julie
Get Your Free Disney World Vacation Quote Today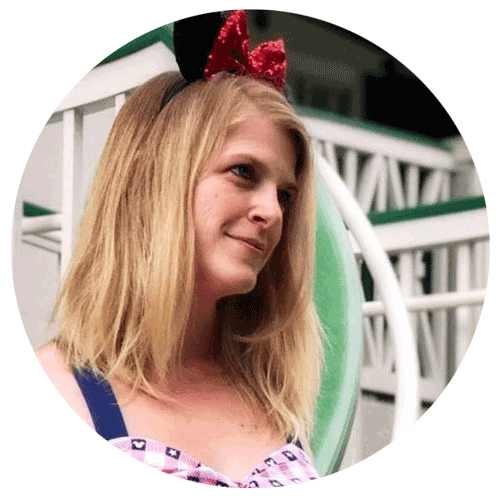 Are you ready to book your Disney World vacation?
We can book rooms, tickets, dining, and FastPass+, and even watch out for discounts that could save you thousands. All at no charge to you.
Request a Free Quote
Recommended for You