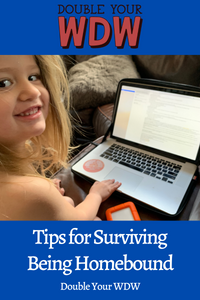 With kids being home from school, people working from home, and more and more of us going in to lock down mode, we are all figuring out how to adjust to life with  Coronavirus.
Some of us are now doing our regular 9-5 jobs from our houses. Some of us are already stay at home parents, but now our kids are home and we have to try to become their teacher. And some of us are unable to work at all until the Coronavirus threat has died down.
No matter what your situation is, we are all adjusting. And while being at home might sound easy, it can be harder than you might think.
It is easy to fall in to a rut. Or lose track of time with a Netflix binge. Or maintain focus outside of your normal work environment.
I've been working from home for years, and I am a mother of 3 children. I know the struggles of being at home, and have learned a few things over the years that might help you out while you find your new normal during these times.
Come Up With a Schedule
It doesn't matter if you are trying to work your regular job while at home, or if you are simply adjusting to a "quarantined" life, you are going to want to come up with a schedule for yourself.
If your goal is work, create a daily time line of the things you need to accomplish. This can even include wake up times, meals, projects, etc.
Working from your house will be full of distractions. A schedule will help to keep you focused and on task as you adjust.
If you are home with kids, you'll find a schedule will help you keep your kids well behaved and happy.
Kids thrive on schedules.
So keep a set wake up and bed time for children. Since many of us will now be in charge of home schooling our kids, set up a time for school work or reading. Schedule any chores, and make sure to schedule play time, screen time, or free time.
If your kids know that they have television or video games available to them at a certain point in the day it will be easier to get them to work on their school work or chores.
Having a schedule for kids also helps give them a sense of security in these uncertain times. Right now most of us have no idea when our kids will be able to go back to school or play with their friends again. So if they can count on their daily home routine being consistent it will help make this easier for kids who probably can't fully understand what is happening.
Work Your Schedule Around Kids Schedules
If you have kids, creating a schedule means not only coming up with your schedule, but also a schedule for your children.
And if you are also trying to work, this creates another issue. You'll need to make sure your schedules work so that you can get your work done when your children are occupied.
I have been struggling with this for years, personally.
I suggest you first create your children's schedules. Figure out wake up time, meals, play time, nap times, school work, etc. Schedule everything out.
Once you know what their day will look like, you should be able to schedule your work during times that they are occupied.
For me personally, I have 3 children. They are ages 3, 8, and 10. In the morning my 8 and 10 year old have chores and homework/reading at 10am every morning. I schedule free play/TV time for my 3 year old daughter during this time. So I know that I have an hour every day at 10 to work.
I again have time at 1pm when my 3 year old's schedule has nap time, and my 8 and 10 year old have free screen time scheduled.
It take a little bit of planning, but once you know where your free times are you will find it is way easier to get things done.
Create a Workspace
Having a set workspace for your own work, your projects that you are hoping to complete when you are at home, or your child's homework will help keep you focused.
It might be tempting to just bring your laptop in to your bed or couch, but you'll find it way harder to focus on what you need to do if you are trying to work where you would normally watch tv, relax, or sleep.
Set up a work space elsewhere. If you don't have a desk already, you can set up a space at a dining room table, kitchen island, or at a card table somewhere in your house.
Schedule Time for Friends
One of the easiest things to do when you are working from home is to isolate yourself from friends and family. You get comfortable being at home. You might feel like you can just hang out in your pajamas and enjoy the fact that you don't have to interact with anyone today.
As an introvert, I totally get that.
But it can be dangerous. And this is especially true given the current situation we find ourselves in. The isolation isn't of our own making. It is required for safety.
So what do you do?
It's important to schedule time with friends and family for your own mental health. We can't hang out with them in person, but we can schedule times to text, call, FaceTime, Skype... whatever your preferred communication method is.
Keeping up communication with our friends and family will help keep you feeling human. It will keep you feeling connected.
Shower and Get Dressed
This one might sound silly, but I promise it makes a big difference.
Get up every morning, and take a shower. Then get dressed in clothes that make you feel good about yourself.
You don't have to dress in your typical work attire if you don't want to, but don't just wear pajamas or sweatpants around the house every day.
Taking care of yourself physically will make you feel good about yourself and help you keep a positive attitude during these difficult times.
Stay Active
Similar to showering and getting dressed, I highly recommend you do something every single day to stay active.
You don't have to be starting a new exercise routine or running a marathon, but find a way to get up and get moving every day.
That could be as simple as a walk or jog around the block, dancing to your favorite song, playing with your kids, or anything that gets you up on your feet for a little bit every day.
Moving and being active will help you feel energized and positive. It will help keep the days feeling bright.
Find a Purpose
Perhaps one of the best things you can do for yourself during this time is to find a purpose.
If you have a job where you can work from home, this could simply be getting your work done every day.
If you don't have a job you can do at home, finding your purpose might take a little more searching. But it can be as simple as organizing your home or cleaning your closet or refrigerator.
Not in to cleaning? Search YouTube for fun "how to" videos that interest you. This is your opportunity to learn a new skill or hobby that you have always dreamed about.
Your purpose could even be something fun. Like completing a challenging puzzle, or reading a new book every week.
If you have kids, your purpose could be to teach them, spend more time with them, play a new game with them every week, or anything else that might bring you closer together as a family.
Final Thoughts
I know we are in some scary times right now. But we can all get through this if we stick together.
This might not be the typical Disney content that I usually share, but right now we are all in this together. And I am here to help anyone who needs it.
Ready to Book Your Vacation?
Get a free quote here!
Still Confused or Need Help?
I am happy to help! Contact me.
See you at the parks,
-Julie
Get Your Free Disney World Vacation Quote Today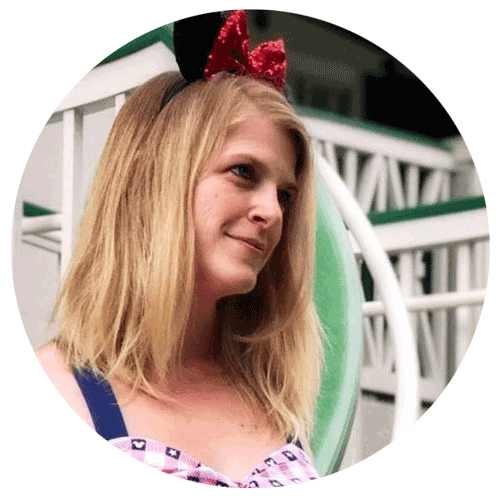 Are you ready to book your Disney World vacation?
We can book rooms, tickets, dining, and FastPass+, and even watch out for discounts that could save you thousands. All at no charge to you.
Request a Free Quote
Recommended for You