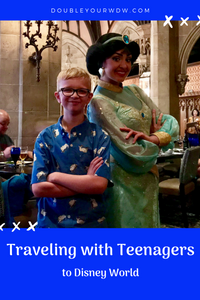 Whenever we think of a family vacation to Disney World, we often think of a family with toddlers, and strollers, and sippy cups.
The reality is Disney World offers a ton for teens too.
How do you plan a vacation to Disney World with a teen? Here are my tips for planning a successful Disney World vacation for you and your teen.
Get Your Teen Involved
When I was a kid, my mom did all of the vacation planning. I don't think I was ever once consulted about what I wanted to do or where I wanted to go. And that includes our trips to Disney World.
While I hate to go against my mother, I suggest you get your teenager involved in the planning process.
There are a ton of great resources and websites. One of my favorite resources is Birnbaum's Official Guide to Disney World. For older teens you can get the regular version, and for younger teens or pre-teens there is a kids version as well.
Let them get an idea of what they can expect at the parks. Once they know what the parks have to offer they can help you to plan your days.
Be Flexible
A teenager at Disney World is probably going to have different priorities than a toddler or younger kid. When planning talk to your teen and be prepared to be flexible.
Consider touring a little differently. Plan a day for Disney World's waterparks, Typhoon Lagoon and Blizzard Beach if that's something your teen is in to. Maybe they would rather spend a day shopping at Disney Springs. They may even be interested in spending a day at one of the other parks in the area, like Universal Studios.
Their plans might be a little different than yours. So be willing to bend a little, and listen to their ideas for how to spend your days.
Let Them Be a Part of the Actual Planning
They've done the research. They know and have shared what they are interested in doing. Now it's time to let them be a part of the actual FastPass+ and restaurant reservation bookings.
Obviously as the parent you get the final say in your itinerary, but let them decide what rides they want to FastPass+ and what restaurants they want to book.
Some of their choices might surprise you (on our last trip my son suddenly decided he wanted to get as many character autographs as possible. I NEVER would have guessed that was what he wanted to do!)
Sleep In
I always like to stress how important it is to be up early and at the parks at rope drop. But teens like to sleep in. 
Take at least a few days to let you teen sleep in. A rested teenager is a happy teenager. While getting up and to the parks at opening is a great way to make sure you avoid lines, you can definitely have a successful park day if you sleep in. Check out my tips on sleeping in and touring the parks here.
Give Them Space
Let your teen have a little space if they want. They may want to go off on their own and explore the parks without you.
Don't take it personally.
Embrace it!
Come up with a plan where your teen can explore on their own if they want. You can all go on rides that you want to go on, and you can meet up later for family time.
This will give you and your spouse an opportunity to have some alone time. It will give your teen some freedom. And then everyone can meet up ready for some family time.
This can also be useful if you have another younger child with you. It gives you the chance to go on some of the little kid rides without dragging a sulking teen with you.
Have Fun!
At the end of the day teenagers are still kids.
They may act like they are too cool for Disney World, but I promise even the most sullen of teens will find ways to have fun if you let them.
Still confused or need help?
I am happy to help! Contact me.
Ready to book your trip? We can help!
See you at the parks,
-Julie
Get Your Free Disney World Vacation Quote Today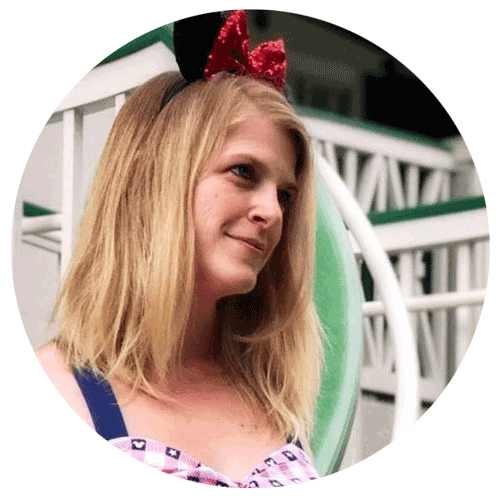 Are you ready to book your Disney World vacation?
We can book rooms, tickets, dining, and FastPass+, and even watch out for discounts that could save you thousands. All at no charge to you.
Request a Free Quote
Recommended for You