Disney World is the most accommodating theme park for people with disabilities.
If you or someone in your group has a disability you might have some questions. What can you expect when traveling to Disney World if you have a disability? Will Disney World transportation be able to accommodate my needs? Will I be able to get an accessible room? Will I be able to comfortably navigate the parks? Here we discuss all of the basics of planning your Disney World vacation if you have a disability.
Transportation
One of the perks of staying at a Disney World resort is using the free airport shuttle service, Magical Express. If you are flying into Orlando and using this service, you can request that the bus have a wheelchair lift. This request can be made at the time of booking by either yourself or your travel agent.
Disney World now charges a resort parking fee to its guests. But did you know if you are driving or renting a car and have a handicap placard, your parking will be complimentary? A valid disability parking permit is required to take advantage of this perk.
When you are taking Disney World complimentary transportation from the resorts to the parks, it's important to note that the Monorail also has specific cars for wheelchairs and scooters. Some of the boats have areas for wheelchairs and scooters as well. Lastly, all the buses on property are wheelchair accessible and you will get loaded on first.
Resorts
All of the resorts on Disney property have several types of accessible rooms. For example, there are wheelchair accessible rooms with roll-in showers, hearing accessible rooms, and even hearing accessible with visual alarms and notifications rooms. These rooms can be requested when making your reservation.
You can request a shower seat and TTY equipment at check-in. Service animals are allowed as well. ECVs are available to rent from a Disney Featured Provider. Scooter rental companies will deliver and pick up the ECV to your resort (more on that in a minute). 
Parks
Whether you or your party member have a cognitive disability, mobility disability, or suffer from anxiety, you'll want to get the Disability Access Service pass, or DAS for short.
DAS is intended for Guests who have difficulty tolerating extended waits in a conventional queue environment due to disability. It is important to note that Disney World ride queues are wheelchair friendly. So DAS isn't necessarily needed if you are in a wheelchair at the parks.
Important Things to Know
DAS is intended for Guests who have difficulty tolerating extended waits in a conventional queue environment due to a disability.
DAS doesn't provide immediate access to experiences, but rather allows Guests to request a return time for a specific experience that is comparable to the current standby wait. This allows the Guest using DAS to enjoy other experiences in the park instead of physically waiting in the standby line.
The Guest who is requesting to use DAS must be present during registration (in person or live video call) and when redeeming a DAS return time at Walt Disney World theme parks. The Guest using DAS doesn't need to be present when a return time is requested at an attraction or any Guest Relations location.
Once registered, DAS is valid for up to 60 days.
On the day of their visit, Guests can obtain return times from a Cast Member at Guest Relations or at available attractions. For Guests who pre-register and take advantage of the DAS Advance planning option, these return times are available in addition to their initial DAS Advance selections.
Later this Fall guests will be able to make ride selections in the My Disney Experience App.
How DAS Works
STEP 1
Guests must register for DAS. You can do this my heading to Guest Relations at the park and let a Cast Member know you need a disability pass. Guest Relations can be found at the following locations:
Magic Kingdom: City Hall
Animal Kingdom: Guest Relations Lobby near the front entrance
EPCOT: Guest Relations Lobby near Spaceship Earth
Hollywood Studios: Guest Relations Lobby near Hollywood Studios
Or you can set up a virtual video chat to enroll on Disney's website. This must be done between 2 and 30 days before your visit.
The guest who needs the pass will need to be present to register (if this is for a minor the parent or guardian must also be present). The Cast Member will take your photo and add DAS to your account. This will be valid for 60 days.
STEP 2
After you've registered, you can request your first return time.
Pre-Arrival
You can book up to 2 one-hour return windows for select experiences using the DAS Advance planning option between 2 to 30 days prior to a park visit. These selections are in addition to the return times you can request throughout the day of your actual park visit.
On the Day of Your Park Visit
visit an experience to obtain a return time from a Cast Member
ask a Cast Member at any

 

Guest Relations location

 

to select a return time for you
The return time will be comparable to the current standby wait.
Please keep in mind that DAS return times are valid until the park closes or an attraction closes for the day. And a party can only hold one active DAS return time at once (not counting DAS Advance ride times).
If you want to ride an attraction that uses a virtual boarding pass (such as Remy's Ratatouille Adventure), you still need to obtain the virtual boarding pass. Once your group is called you can let a Cast Member know if you need assistance.
Step 3
Have fun!
On the day of your visit, have fun exploring other aspects of the park until you can redeem your return time.
You may only have one active DAS return time at one time. After a return time has been redeemed, your party can request another one.
Other Things to Know
If you have a little one who has a specialized stroller, Disney will give you a tag to put on it that lets the Cast Members know it acts as a wheelchair and you can take it in the line with you.
They also have break areas for Guests on the Autism Spectrum throughout the parks. If you find you need to take advantage of this perk, just find a Cast Member and ask.
For parades and shows there are areas only for wheelchairs and scooters. On certain days they provide Sign Language Interrupters for the shows.
If you are looking to rent a wheelchair, scooter, or ECV you have a few options. Wheelchairs are available to rent at the parks for the following rates:
$12/day or $10/day for 2 or more days for wheelchairs
$50/day (plus $20 deposit) for Scooters or ECVs
Keep in mind if you rent at the parks you cannot rent scooters or ECVs for multiple days.
If you need for multiple days you may want to consider renting through a third party company. Renting from a third party will be less expensive than renting at the parks.
Some local third party rental companies include: 
Do People Take Advantage of DAS?
This is obviously a common fear that people have. That guests might be taking advantage of the DAS system to "cut" the lines.
Overall, I don't think this is a huge issue. You aren't getting a free pass to skip the lines. Rather you are given a return time that typically equals the standard queue wait time.
Also, Disney has made clear that if guests are making false statements to use the DAS system they will ban them from the parks. So the risk is definitely not worth it!
Ready to Book Your Vacation?
Get a free quote here!
Still Confused or Need Help?
I am happy to help! Contact me.
See you at the parks,
-Julie
Get Your Free Disney World Vacation Quote Today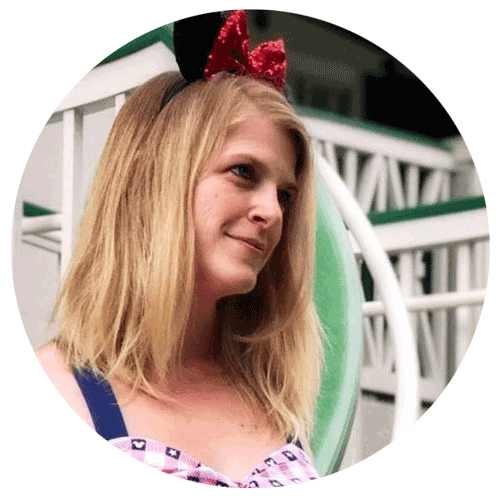 Are you ready to book your Disney World vacation?
We can book rooms, tickets, dining, and FastPass+, and even watch out for discounts that could save you thousands. All at no charge to you.
Request a Free Quote
Recommended for You