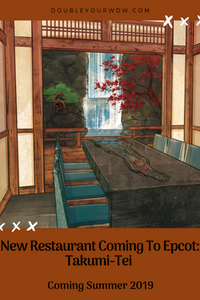 Disney announced today that the World Showcase will be getting a new restaurant this summer!
The Japan Pavilion of the World Showcase in Epcot will be getting a new table service restaurant called Takumi-Tei. An exact opening date has not yet been announced, but we do know that this restaurant will be opening Summer 2019.
This will be a Signature Dining Experience, and will not accept Disney Dining Plan credits (at least when it opens it will not). This restaurant is said to be inspired by the natural beauty of Japan. Specifically, there will be 5 dining rooms that are inspired by water, wood, earth, stone, and washi paper.
The water room will feature a chef's table, where you can dine from an exclusive menu.
The restaurant will be operated by Mitsukoshi USA, which also operates the  shops, kiosks, and other restaurants (Teppan Edo and Tokyo Dining) in the Japan Pavilion.
This restaurant will have a dress code (similar to that of Monsieur Paul in the France Pavilion). According to the website: "In order to preserve the atmosphere of this dining experience, Guests are asked to adhere to the dress code. The minimum dress code is required—and dressier attire is also welcome. Please review the minimum dress code requirements: Men must wear khakis, slacks or dress shorts and collared shirts. Jeans may be worn if in good condition. Sport coats are optional. Women must wear Capri pants, skirts, dresses or dress shorts. Jeans may be worn if in good condition. Not permitted are tank tops, flip-flops, swimsuits, swimsuit cover-ups, hats for gentlemen, cut-offs, torn clothing and t-shirts with offensive language and/or graphics."
For more information on booking, you can head to Disney's website or call (407) WDW-DINE.
Want A Free Quote?
Get your free vacation quote here.
Still confused or need help?
I am happy to help! Contact me.
See you at the parks
-Julie
Get Your Free Disney World Vacation Quote Today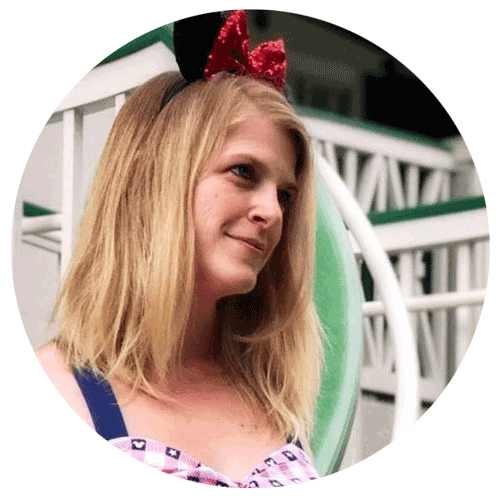 Are you ready to book your Disney World vacation?
We can book rooms, tickets, dining, and FastPass+, and even watch out for discounts that could save you thousands. All at no charge to you.
Request a Free Quote
Recommended for You