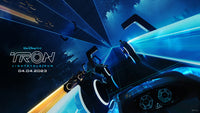 When Disney's newest rollercoaster, Tron Lightcycle Run opens on April 4, 2023, there will be a few things that you'll need to know if you plan on riding.
Here are the FOUR important things you'll need to know about Tron Lightcycle Run in Magic Kingdom.
1. There Will be NO Standby Queue 
If you want to ride Tron (without paying an up-charge to ride. We'll get to that shortly), you will need to know HOW to do it.
First, you can join the free virtual queue for the ride. You can get the full details on how to do that here, but the basics are that you hop in My Disney Experience at 7am on your park day. You head to the Virtual Ride Queue section in the home screen. And you secure a slot to ride.
Virtual queues are first come first serve, and they often fill up within seconds of opening. So if you plan on trying for a spot in the virtual queue know how it works, and be ready to go BEFORE 7am.
2. Individual Lightning Lane Purchase Will be Available
Your second option to ride will be to purchase an Individual Lightning Lane for the ride. You can read more on how to purchase Individual Lightning Lanes here.
Basically the process is similar to the free virtual queue. You'll need to be up and ready to go at 7am. You can purchase through the "Tip Board" in the Genie section of My Disney Experience.
Prices will vary, and will be shown on the day of purchase. If you are looking to purchase, move quickly. Even paid Individual Lightning Lane rides can sell out extremely quickly.
It's also important to note, if you want to try to ride Tron twice, you CAN grab both a free virtual queue spot AND an Individual Lightning Lane. If you chose to do this, I would grab the virtual queue first, followed by the Lightning Lane. Or better yet, if you have a travel companion, have one person grab the virtual queue and the other person grab the lightning lane.
3. Tron Will Require You to use Lockers
If you've been to Universal Studios, then you are probably familiar with their locker system. Tron will be the first ride that Disney has decided to use a similar system for riders.
How it works is guests will use their park ticket or Magic Band to unlock this free locker. All items must be placed inside the locker before you can ride.
There is a small compartment on the ride for things like glasses, wallets, or cell phones that may need to keep on you.
If you are worried about locker availability, or bottlenecks in the locker area, don't be. The lockers are located inside the ride queue. So guests wont be taking advantage of "free lockers" all day long. These two sided lockers have you putting items in on one side of a wall before you ride, and grabbing your items out of the locker on the other side of the wall. So lockers will always be available and guests will be able to move through the area without bottlenecks.
4. Tron Will Have Ride Photos and Videos
One of my absolute FAVORITE things ever? Ride photos!
Tron will have both a ride photo and a ride video available to guests.
In order to get your ride photo you will need to either be wearing a Magic Band or Magic Band+, or you need to enable bluetooth on your phone and enable bluetooth for the My Disney Experience app before you ride.
Photos and videos will be available with Memory Maker or for individual purchase in My Disney Experience.
Ready to Book Your Vacation?
Get a free quote here!
Still Confused or Need Help?
I am happy to help! Contact me.
Get Your Free Disney World Vacation Quote Today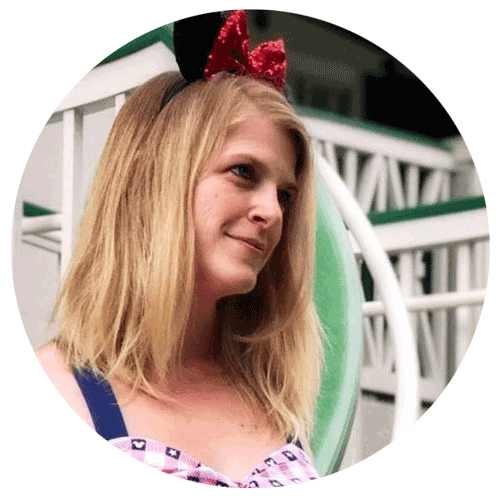 Are you ready to book your Disney World vacation?
We can book rooms, tickets, dining, and FastPass+, and even watch out for discounts that could save you thousands. All at no charge to you.
Request a Free Quote
Recommended for You