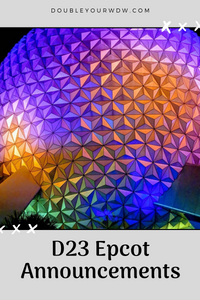 There were so many new announcements made at the D23 Expo about the future of the Epcot Parks. The park will see new rides, new shows, new food, and more!
Here were the big D23 announcements regarding Epcot:
New Logo
Epcot has gone back to its roots in many ways. The first is the Logo for the park. The new Epcot logo brings us back to the original logo of the park.
Epcot Nighttime Spectacular
Epcot Forever is the new nighttime show that will debut in October. But this is just the opening act for the bigger and newer nighttime spectacular that uses Disney music and storytelling to bring people together.
The new show will be called Harmonious. This will be the largest nighttime spectacular in Disney's history. This show will debut in Summer 2020 in Showcase Lagoon.
New Park Neighborhoods
Epcot will no longer be broken in to two sections (The World Showcase and Future World). Now the park will be broken in to four neighborhoods. World Showcase will continue to celebrate food, architecture, and traditions around the World. But Future World will be replaced with 3 neighborhoods:
World Nature
World Discovery
World Celebration
Here is what you can expect in each of these neighborhoods:
World Nature
This land looks to help guests Preserve and understand the balance of the World. The new land pavilion film Awesome Planet will welcome guests January 2020. Journey of Water featuring Moana will also be coming to World Nature, but we do not yet have an opening date. Here you'll learn all about the importance of the water cycle in this walk through attraction, and this will be the first ever attraction featuring the popular Moana character.
World Discovery
This is where you will find the new Guardians of the Galaxy ride, called Guardians of the Galaxy Cosmic Rewind.
This neighborhood will also feature the Mission Space Pavilion, which will be expanded with a brand new restaurant. When you dine at this restaurant you'll board an elevator to a space station. You'll dine taking in the views of the station (including Earth hundreds of miles below). The restaurant will be called Space 220 Restaurant. The restaurant will open this winter.
Lastly, this neighborhood will feature the new Play Pavilion. This area will be an interactive city connecting you with friends, family, and some of your favorite characters. You can work with Edna Mode to rid the World of uninspired style. Or have a water balloon fight the ducks of Duck Tails, and so much more. This are will be open in time for the 50th anniversary.
World Celebration
This is at the entrance of the park, and where we will see some of the biggest changes. Epcot's original fountain design returns along with greenery to welcome you to the entrance.
Spaceship Earth will still feature great moments in history, but focus more on storytelling. A new character called Story Light will be your narrator through the ride telling the story with beauty. A newly designed exit space will be built that looks out at the park called Dreamers Point, and will feature a new Statue of Walt Disney.
A new pavilion in World Celebration will be home base for the Festivals of Epcot. It will offer a beautiful view of the World Showcase and the nighttime spectacular. This pavilion will consist of 3 levels and will have one of the most remarkable designs at any Disney park.
World Showcase
The World Showcase will remain, but is getting new rides, attractions, and food options.
The China Pavilion is getting a new circle presentation. It will be shown in a seamless digital 3d format and will be called Wondrous China. Also, Canada's new show will debut in Jan 2020. It will feature new scenes and a new story
France Pavilion theater will have a double feature. Impressions De France and a new Beauty and the Beast sing a long. The new film will debut Jan 2020. Also Remy of Ratatouille Remy's ratatouille Adventure in a brand new adventure. You'll shrink down to his size and race through a French kitchen. This will be open summer 2020. Lastly, look out for a new restaurant coming to France called Creperie de Paris coming 2020.
The biggest news for the World Showcase is the addition of Mary Poppins to the park. Mary Poppins is coming to the United Kingdom Pavilion, and will be the first Mary Poppins attraction in any theme park. Cherry Tree Lane will join the pavilion as a brand new pavilion. You'll walk past Admiral Booms home and to Number 17, where your adventure begins. No specific details or dates just yet. 
Stay tuned for more updates on ALL of these things as they are announced!
Ready to Book Your Vacation?
Get a free quote here!
Still confused or need help?
I am happy to help! Contact me.
See you at the parks,
-Julie
*images courtesy of Disney
Get Your Free Disney World Vacation Quote Today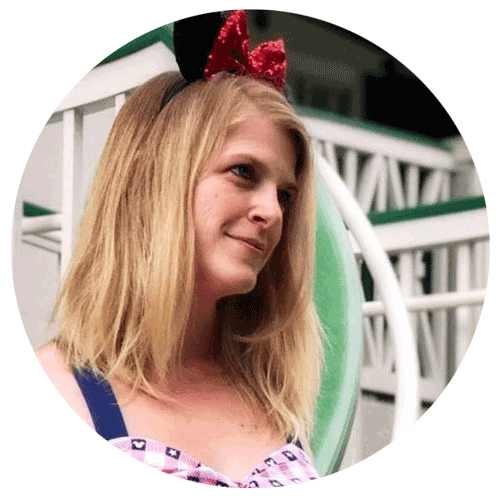 Are you ready to book your Disney World vacation?
We can book rooms, tickets, dining, and FastPass+, and even watch out for discounts that could save you thousands. All at no charge to you.
Request a Free Quote
Recommended for You