Disney World News
Star Wars: Galaxy's Edge; Everything You Need to Know About The Land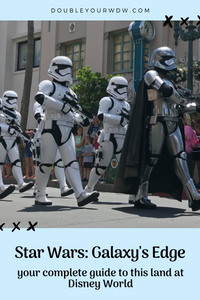 Star Wars Galaxy's Edge is the newest land at Walt Disney World, and it is located in Hollywood Studios. The land itself is about 14 acres, and opening date was August 29, 2019.
This new land takes you to the planet Batuu. Disney describes this world as "a remote outpost on the galaxy's edge that was once a busy crossroads along the old sub-lightspeed trade routes."
Not only does it look visually spectacular, but even the music in this new land is extremely detailed. Famed composer John Williams was brought onboard to write the score for the music played in this land.
If you are planning on hitting Hollywood Studios for Extra Magic Hours, you'll be happy to know that this land WILL be open during these extra hours reserved for Resort guests.
Rides
These are the Star Wars rides and attractions at Hollywood Studios. It is important to note that not every Star Wars themed ride and attraction is located in Galaxy's Edge (see descriptions for locations)
Star Tours
Located in Echo Lake
Height Requirement 40"
On Star Tours you will ride in a transport ship (on a 3d flight simulator) to one of several different locations with C3PO as your guide. This ride is fun as the ride changes from ride to ride.
Launch Bay
Located in Animation Courtyard
No Height Requirement
This attraction is the current base for all things Star Wars at Hollywood Studios. It is essentially a mini Star Wars museum where you can also meet characters, watch a short film, check out cool Star Wars props from the movies, and more.
Star Wars Path of the Jedi
Located in Animation Courtyard (inside Launch Bay)
No Height Requirement
This is a movie that runs seasonally. This short film will get you up to speed on the Star Wars movies. You will find this located in the Launch Bay at Animation Courtyard.
Millennium Falcon: Smugglers Run
Located in Galaxy's Edge
Height Requirement 38"
This ride is located in Galaxy's Edge, and it put guests in the drivers seat of the famed star ship. Guests who are riding this attraction will be given "flight crew" roles on the ship. You are either a pilot, gunner or engineer on the ride.
Star Wars Rise of the Resistance
Located in Galaxy's Edge
Height Requirement 40"
This ride is located in Galaxy's Edge. It puts guests in the middle of a battle between The Resistance and The First Order.
Guests are recruited to join Rey and General Organa at a secret base. Along the way they are captured by the first order, and must escape and save the base. All while staying a step ahead of Kylo Ren.
Jedi Training
Located in Echo Lake
No Height Requirement
This is an interactive show featuring kids between the ages of 4-12. You can sign your child up at a designated spot near the Indiana Jones Stunt Spectacular.
Your child will learn the secrets of the Jedi and battle leaders of the Dark Side to save the galaxy! This interactive show is extremely fun, and very popular. If you are interested in signing up I highly recommend doing it as soon as you arrive in the parks in the morning.
Photopass photographers will be there to capture your child learning the ways of the force and battling the forces of evil.
Dining
Oga's Cantina
Oga's Cantina is located in Galaxy's Edge. This lounge replicates the one seen in the Star Wars films. Here you can drink "otherwordly" concoctions, as this establishment is run by an alien proprietor.
This extremely popular lounge fills up quickly, so reservations are highly recommended. While this is an all ages lounge, alcohol is served, and it is mostly standing room with only a few seating options. So if you have small kids be prepared for that.
Docking Bay 7 Food and Cargo
This is a quick service restaurant made to look like transportation shuttle hanger. The back story is that the chef "cookie" Strono is an alien chef who serves food with exotic ingredients in his intergalactic food truck. Cookie's food truck is docked on top of the transportation hanger, and the intergalactic chef is ready to serve all travels.
Here you will find breakfast, lunch and dinner options available. There is plenty of indoor seating available. Mobile ordering is also available at this location.
Ronto Roasters
This stop has a smaller menu than Docking Bay 7, and features primarily sandwiches and snacks. Ronto Roasters has mobile ordering available.
Milk Stand
Here you will find a Star Wars favorite... blue and green milk (if you're a fan of the movies you'll remember Luke drinking green milk in The Last Jedi).
The drinks are frozen refreshments to cool you off as you explore this new land. These milks will not be cows milk, but rather plant milk based.
In addition to the regular blue and green milk (at least as "regular" as blue or green milk can be), you will also find alcoholic options available for purchase.
Mobile ordering is available at this location.
Kat Saka's Kettle
Here you'll find colorful popcorn to snack on. This sweet and savory snack is said to be a local favorite on the planet Batu.
Shopping
If you're looking to pick up a few fun souvenirs, you have several shopping options available in this land:
Dok-Ondar's Den of Antiques
Here is where you'll be able to find various Star Wars items from all different eras of the Star Wars galaxy. The items you'll find here are a rotating assortment of jewelry, ancient tools, and even light sabers (and a less expensive price than the custome light sabers you'll find at Savi's Workshop).
As an added bonus, you'll see an amazing animatronic running this amazing and unique shop.
Droid Depot
Here you'll be able to build and take home your very own droid. Aside from just building, there will be various options to actually bring your own droid to life.
You'll chose between a BB series or an R series droid. Then the fun begins. You'll be given a basket to collect your parts, and a blueprint to put your droid together. You'll select your droid parts as they move by on a conveyer belt.
Droids are $99 plus tax, and additional personality chips and accessories can also be purchased for an additional fee.
This has been an extremely popular shop, and so Disney has allowed guests to make reservations. If you are interested in building a droid you can make reservations here (note that your entire party will NOT be able to join you while you build your droid. You can bring one guest only).
First Order Cargo
If you're ready to pledge your allegiance to the first order, this is your stop to purchase clothes, caps, pins, and more that show your loyalty.
You'll find this shop near the shuttle at Docking Bay 9.
Resistance Supply
Looking to show your loyalty to the resistance? Stop here and pick up gear showing your support. They will have clothing, caps, pins and more.
Savi's Workshop
Have you ever wanted to build your own light saber? Here is your chance.
You'll be able to build your own, and chose Light or Dark side. You'll also be able to chose Peace Justice (modeled after Jedi from the Republic era); Power Control (a nod to the Sith); Elemental Nature (harnessing air, earth, fire, and water); and Defense (shrouded in mystery).
This unique and interactive building process is unlike anything else. Lightsabers cost $199 plus tax. This shop is extremely popular, and reservations for this experience are highly recommended. You can make reservations here (note that your entire party will NOT be able to join you while you build your lightsaber. You can bring one guest only).
Creature Stall
At this unique shopping experience you'll be able to look in to cages and crates containing hard to find creatures from across the galaxy (these creatures will be of the plush variety).
Many of these creatures are available for purchase.
Play Disney Parks App
The Play Disney Parks App allows you to interact with droids as you explore this new world.
You'll use the app to be able to learn more about events that are happening during your visit, and it will make you a part of the story as well.
The app can read markers on certain buildings, and reveal to you more about what is inside. This includes the queue for Smugglers Run, where the app can fill you in about your "mission" while on the ride.
The app also helps you translate both writing you'll find around the land, and also help you translate characters speaking.
Lastly, the app lets you listen in on both The Resistance and The First Order. You'll hear communications and transmissions between factions. You may even receive texts that you will need to decode. 
All in all, this land is the most interactive and immersive land at Disney World by far.
Ready to Book Your Star Wars Trip?
Get your free vacation quote here!
Still Confused or Need Help?
I am happy to help! Contact me.
See you at the parks,
-Julie
Get Your Free Disney World Vacation Quote Today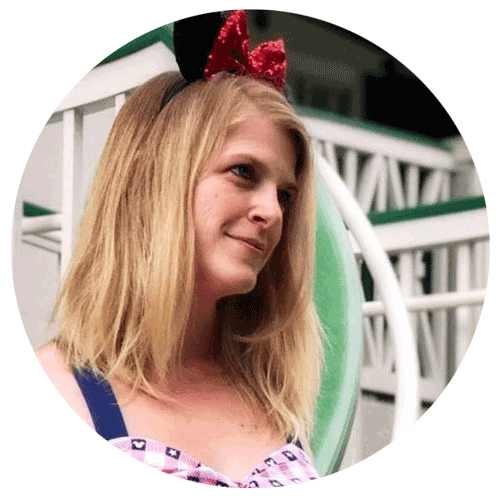 Are you ready to book your Disney World vacation?
We can book rooms, tickets, dining, and FastPass+, and even watch out for discounts that could save you thousands. All at no charge to you.
Request a Free Quote
Recommended for You