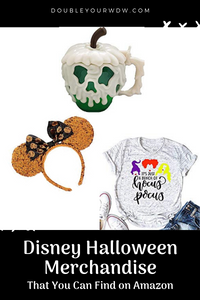 Can you believe that Disney World is already set to start celebrating Halloween?
But you don't have to be in the parks to find some of the best Disney Halloween merchandise. You can find Disney Park brand items, character clothing, and even park exclusives all on Amazon.
I have compiled some of my favorite fun Disney Halloween items that you can get through Amazon. While these are some of the ones that stuck out to me, you can find a ton more just by searching.
Disney Park Gear and Merchandise

This mug was a Disneyland exclusive that you can now get on Amazon!
These are Disney official park ears. So you know you are getting the same quality, and at a lesser price than what you would normally pay in the parks.
Do you love the movie Hocus Pocus? Of course you do! And you'll love this adorable shirt.
Disney Halloween Home Decor
These projectors have become a fun and easy way to decorate for the holidays with very little effort. No fighting bad weather to put up lights or other decor. You can just project these cute Disney Halloween images on your house for some No So Scary Halloween fun
If you are looking for a kid friendly way to decorate, try this incredibly cute Mickey Mouse inflatable to help you welcome trick or treaters.
This posable Goofy is 60" tall, and is also posable! So you can have a ton of fun with him hanging from your front porch.
I always struggled to carve pumpkins with my kids when they were little. These sets are a great solution. They can help you set Mickey up on the pumpkin and feel like they really helped out with the Halloween decor, and you don't have to worry about them handling knives while carving.
These are obviously just a handful of the amazing travel and Disney items you can get on Amazon. Check out all of the current Primedeals here.
Get Your Free Disney World Vacation Quote Today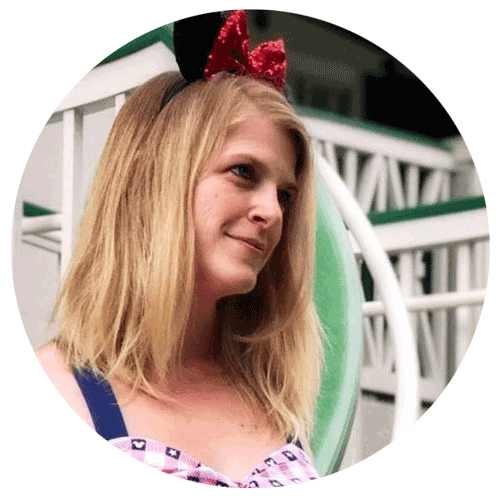 Are you ready to book your Disney World vacation?
We can book rooms, tickets, dining, and FastPass+, and even watch out for discounts that could save you thousands. All at no charge to you.
Request a Free Quote
Recommended for You