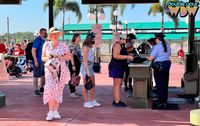 I'll be honest. I don't usually pay much attention to Amazon Prime Deals. But this year in my endless Amazon scrolling I noticed that there were actually several items that caught my eye. Both for my own travel needs (I'm always on the lookout for new ways to make traveling easier), and for my crazy Christmas shopping in October for my family timeline.
Here are some of the amazing Disney deals that caught my eye on this years Amazon Prime Day. And for full disclosure, some of the items linked here are affiliate links. It costs you nothing, but I may get a small percentage from Amazon. this helps support the website and podcast. So happy shopping!
Clothes
Previously, I had a hard time finding anything that I loved as far as Disney clothing on Amazon. And if I did it was almost never a part of any Prime deals. But more recently Amazon has partnered with Disney, which means that you can find licensed items for way less money. And even better, many of those items are a part of this Prime Deal!
Family pajamas are a great example. I TRY to get my family in matching pajamas, but always seem to order too late. And can't get everyone's size. So ordering now is a great way to make sure you get those Disney inspired holiday photos.
You can find these pajamas here
This Mickey sweatshirt at $19 is another one that I put in my own personal cart! You can find this sweatshirt in a variety of styles, including Marvel characters and Star Wars.
You can find this sweatshirt here.
Accessories
One of my favorite park  accessories is a Loungefly bag. But at a hefty price tag of about $80 retail, they aren't in the budget for everyone. So I was excited when I spotted several bags in the $40 range.
This includes this adorable Tangled Loungefly bag! In my search for Loungefly deals, I also spotted a super cute Tigger Bag, a Dr Facilier Bag, a Frozen Bag, and a Captain America Bag.
Find the Tangled Loungefly Bag here
Games
If you're a sucker for game night and themed games, there are many in this years deals.
Classic games that have been Disney themed are all over the deals this year. You'll find Monopoly, Clue, Scrabble, Sorry, and more.
Or if you want something original, Games of Walt is a Cards Against Humanity type of game that is Disney themed. This is not  a game that you'll want to include the kiddos in, but if you have a group of Disney Adults who want a good laugh, this one is one of my favorites.
Travel
I am always on the lookout for things that help make my travel days a little bit easier. 
This Samsonite bag is almost identical to the carry on bag that I use. It's a hard case so I know nothing will get smashed or break when someone inevitably crams it in the overhead bin. But I also have found it to be light weight and easy for me to lift.
I am also a huge fan of packing cubes. I'll do anything that I can to save space and avoid paying for a checked bag if I can. You'll find many options for packing cubes in this years deal, but this set includes everything that you could be looking for, which was why I included it.
Lastly, I always, always, always carry a portable charger with me. Especially these days when your phone is a necessity at the parks. Between taking a million photos and videos, to using my phone as a park ticket, to Genie+, my battery life is all but gone by the end of the day.
And if you are have used the Fuel Rods at the parks, you'll know that the charging power isn't great. You have to leave your phone plugged in to it, which in turn makes the Fuel Rod extremely hot.
No thanks.
So I highly recommend packing your own external charger before you hit the parks. And luckily there are a few options in this years Amazon deals.
Find the external charger here
Ready to Book Your Vacation?
Get a free quote here!
Still Confused or Need Help?
I am happy to help! Contact me.
See you at the parks,
-Julie
Get Your Free Disney World Vacation Quote Today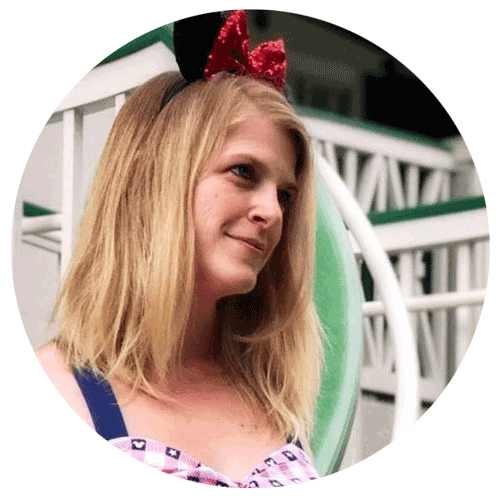 Are you ready to book your Disney World vacation?
We can book rooms, tickets, dining, and FastPass+, and even watch out for discounts that could save you thousands. All at no charge to you.
Request a Free Quote
Recommended for You