DYWDW Podcast
My Tron Opening (and sweat preventing) Trip: Episode 161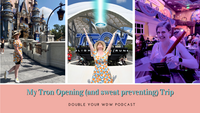 Episode Summary
Kurt and I discuss my trip to Disney World, including Tron opening day, insane crowds, sweat prevention, Roundup Rodeo review, and Happily Ever After fireworks and dessert party
Episode Notes
On this episode Kurt and I chat about my most recent trip to Disney World. I flew in for a whirlwind two days to catch the opening of Tron Lightcycle Run. While I was there I tested out the infamous boob creams, discovered the most amazing shorties to keep cool, ate at the newest restaurant, hit a dessert party, and MORE! It was a busy few days.
This episode was made possible by sponsorship from Siera Duiser with Destinations in Florida Travel. She is the only travel agent I work with for my Disney World Vacations. Get your FREE no obligation Disney World vacation quote today!
Resources
Episode Time Stamps
If you want to find specific topics in this episode, use the time stamps below. If we touched on a subject more than once in the episode you'll see multiple time stamps.
Tron Lightcycle Run: 4mins; 16mins; 49mins; 1hr 12mins
Sweat prevention (boob cream thoughts and anti-chafe shorts): 54mins; 1hr 15 mins, 1hr 34mins
Roundup Rodeo: 1hr 18mins
Mandalorian and Max meets: 1hr 24 mins
Super heavy crowd day planning: 1hr 2mins
Happily Ever After Fireworks and Dessert Party: 31mins
Airport Transportation: 13mins
Photos
Never miss an episode
What's Julie up to?
Follow on Instagram
Follow on YouTube
Like on Facebook
Let's connect
Get Your Free Disney World Vacation Quote Today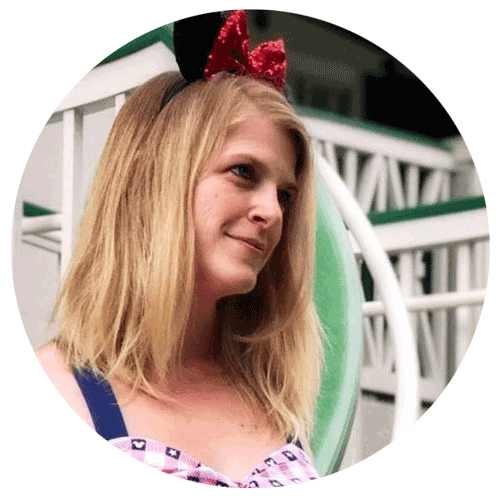 Are you ready to book your Disney World vacation?
We can book rooms, tickets, dining, and FastPass+, and even watch out for discounts that could save you thousands. All at no charge to you.
Request a Free Quote
Recommended for You