DYWDW Podcast
Epcot Food & Drink Extravaganza: Alison's Trip Report PART 1: Episode 171
From tea in Morocco to glittery lemonades in Mexico, Alison and Julie walk us through Disney's World Showcase in style! Plus, discover the kid-friendly secrets that kept her little ones entertained throughout the day! 🌐🍹👶
This episode was made possible by sponsorship from Siera Duiser with Destinations in Florida Travel. She is the only travel agent I work with for my Disney World Vacations. Get your FREE no obligation Disney World vacation quote today!
Resources
Photos
Alison and her family were kind enough to share photos from their trip. Here are some of the moments she discussed during part 1 of her trip report:
Port Orleans Riverside
 Alison and family spent their first park day at Epcot.
The hunt for Minnie Mouse in her polka dot dress was on. The Disney Visa Cardholder meet and greet is where the family met Minnie, and they were able to get a photo with the matching polka dot dresses! 
 Time for an outfit change! While our mini Elsa was more interested in meeting Anna, she did stop for a photo in her matching dress.
 Drinking around the world at Epcot! One drink per country was purchased, and split between 3 adults. Here are the ratings the group gave each drink (plus photos of each beverage).
Canada Bavillion: Blanche Chambly (light ale)
Abbey 4/5 stars
Alison 3/5 stars
United Kingdom Pavilion: Pimm's (Pimm's and sprite)
Abbey 5/5 stars
Alison 5/5 stars
France Pavillion: Lemon Grey Goose Citron Slushy
Abbey 3/5 stars
Alison 5/5 stars
Morocco Pavilion: Mint Tea
Abbey 3/5 stars (Too minty!)
Alison 5/5 stars (My favorite!)
Japan Pavilion: Violet Saki
Abbey 5/5 stars (No idea what's in it but it was SO GOOD)
Alison 4/5 stars
America Pavilion: Blueberry Lavender Lemonade
Abbey 4/5 stars 
Alison 4/5 stars
Italy Pavilion Wine flight
Abbey 2/5 stars (The white was okay, the reds were drier than the desert)
Alison 2/5 stars (The reds were heavy. Get a white flight instead) 
Germany Pavilion: Grapefruit Hefeweizen
Abbey 4/5 stars (Really good and a much needed break from the liquor) 
Alison 4/5 stars
China Pavilion: Canta Loopy Tea (vodka and cantaloupe tea)
Abbey 3.5/5 stars (Really refreshing!)
Alison 3/5 stars
Norway Pavilion: Norwegian Lager
Abbey 4/5 stars (Another nice break from liquor!)
Alison 3/5 stars
Mexico Pavilion: Piña Colada (three different alcohols

 

)
Abbey 5/5 stars (SO SO GOOD!)
Alison 5/5 stars
Alison took her honeymoon at Disney World. This is a photo from that trip..... 
...which they recreated here!
Never Miss an Episode
Follow Us!
Follow on YouTube
Let's Connect
Plan Your Best Disney World Trip Ever
Get Your Free Disney World Vacation Quote Today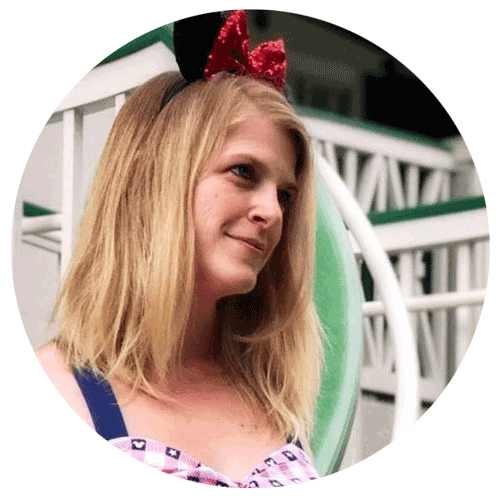 Are you ready to book your Disney World vacation?
We can book rooms, tickets, dining, and FastPass+, and even watch out for discounts that could save you thousands. All at no charge to you.
Request a Free Quote
Recommended for You