DYWDW Podcast
Disney Vacation Mishaps and Triumphs: Alison's Trip Report PART2: Episode 172
Laugh along as Alison details the challenges of traveling with 3 kids, surviving a car breakdown, and the pure joy of seeing her young daughter's face light up meeting Mickey! Plus, stay tuned for her expert tips on saving money during her Disney trip.
This episode was made possible by sponsorship from Siera Duiser with Destinations in Florida Travel. She is the only travel agent I work with for my Disney World Vacations. Get your FREE no obligation Disney World vacation quote today!
Resources
Photos
Alison and family took a "rest day" during their trip. They went resort hopping on the monorail line.
They also spent the morning at Disney Springs, enjoying it before the heat and crowds set in. And of course shopping for weapons that every 7 year old needs.

Another outfit change. This time everyone matches!

The rain was welcome, as it cooled everyone off. But Alison found herself running in a downpour (while her husband stayed dry and photographed).

The Peoplemover decided to breakdown as they rode. Unfortunately it happened in the portion of the ride that was in pitch black.

During the "blackout" someone handed our not-quite-two-year-old friend a granola bar. And most of it ended up smeared adorably on her face.
 Meeting Mickey was a highlight of this day!
VIP viewing for Happily Ever After was a pixie dust surprise for the family!

Don't let this face fool you.. he LOVED riding Tron Lightcycle Run.

Never Miss an Episode
Follow Us!
Follow on YouTube
Let's Connect
Plan Your Best Disney World Trip Ever
Get Your Free Disney World Vacation Quote Today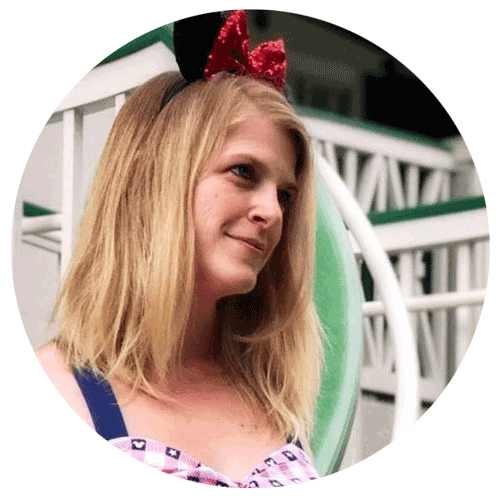 Are you ready to book your Disney World vacation?
We can book rooms, tickets, dining, and FastPass+, and even watch out for discounts that could save you thousands. All at no charge to you.
Request a Free Quote
Recommended for You