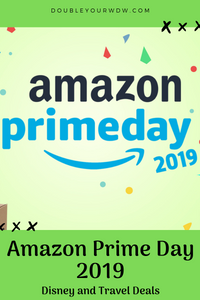 It's Amazon Prime Day!
Which means today is the day to stock up on amazing Disney gear, travel essentials, and fun Disney must haves.
I have compiled some of the fun Disney deals that I've found on this year's Prime Day, so that you can easily get the best Dis-Deals.
Travel Essentials
Mickey and Minnie Silicon Luggage Tags
These silicon tags are not only adorable, but they are large and easily identifiable on a luggage carrousel. There is a large window on the back of the tags where you can add your personal information.
This is perhaps one of my favorite travel accessories. When I travel I feel like I have so many cords and chargers that I need to remember to bring, and keep straight. This organizer keeps all of your electronics organized and easy to identify. I used to travel with a wad of cords tangled in my bag. Now I can quickly grab chargers, cords, batteries, and more as I need them.
Packing cubes are amazing way to get extra space out of your luggage. I absolutely swear by these things, so I was excited to see them as a part of Prime Day this year.
I prefer using my own shampoo and conditioner, so making sure I have TSA approved travel containers is important. I love these silicon bottles, and don't travel without them. So it was an exciting find for Prime Day, because I'm a fan!
I don't head to the parks without an external charger for my phone. Between using the My Disney Experience app and taking a million and one photos on my phone, having some backup juice for my phone only makes sense.
Other Disney Prime Day Deals
Lion King Hakuna Moscato Wine Glasses
These glasses and fun and adorable!
This Disney activity tracker for kids is on super sale this Prime Day! And it's a great way to track your activity as you make your way through the parks.
I NEVER go to the parks without a fan. And this fan is not only on sale today, but it's a MICKEY fan!
These are obviously just a handful of the amazing travel and Disney items you can get on Prime Day. Check out all of the Prime Day deals here.
Get Your Free Disney World Vacation Quote Today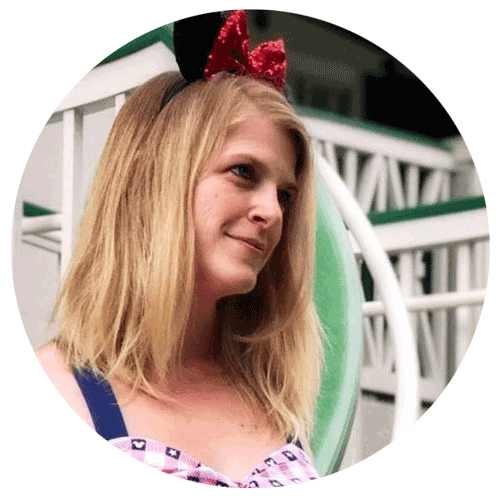 Are you ready to book your Disney World vacation?
We can book rooms, tickets, dining, and FastPass+, and even watch out for discounts that could save you thousands. All at no charge to you.
Request a Free Quote
Recommended for You