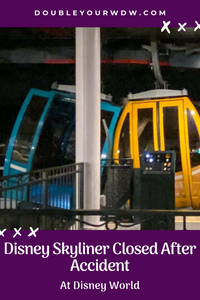 On October 5 Disney's brand new Skyliner gondola system was involved in a crash that resulted in the evacuation of guests from the transportation system. The accident happened at the Caribbean Beach/Riviera Skyliner Station on the Epcot line of the gondolas a little after 8pm.
It seems that one of the gondolas coming in the station did not catch the line, causing a slow speed collision with the next gondola. Thankfully no one was injured due to the collision.
However, the accident left many passengers stuck in their gondola cars for several hours. The Reedy Creek Fire Department evacuated the gondolas one by one with a lift. The guests that were stranded were each offered a $100 gift card, 2 park tickets, and a taxi voucher.
 Many guests took to Twitter to post photos of their experiences:
October 6, 2019
CMs prepared at stations after 3 hour delay on Disney Skyliner. #disneyskyliner #disneyworld @WDWToday pic.twitter.com/YlWKjERvYB

— Aaron Murray (@WaltyDis) October 6, 2019
At the moment, neither gondola line is running, and there is no word on when they will be reopening. Cast Members are telling guests that the Skyliner is down for the day, but given the seriousness of an accident like this happening just days after opening (and after months and months of testing) it could very well be down for longer.
I'll be updating when we hear about the Skyliner opening back up to guests.
Ready to Book Your Vacation?
Get a free quote here!
Still confused or need help?
I am happy to help! Contact me.
See you at the parks,
-Julie
Get Your Free Disney World Vacation Quote Today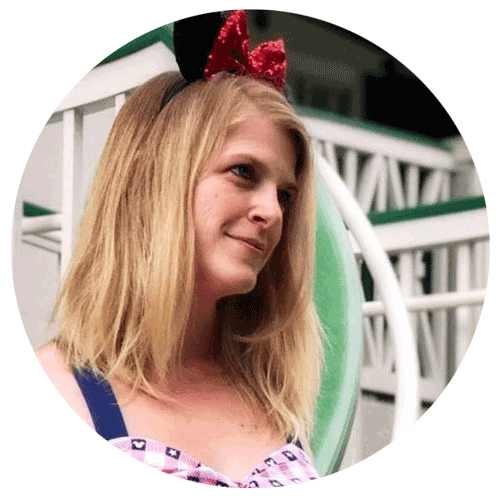 Are you ready to book your Disney World vacation?
We can book rooms, tickets, dining, and FastPass+, and even watch out for discounts that could save you thousands. All at no charge to you.
Request a Free Quote
Recommended for You