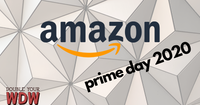 Amazon Prime Day is back, and with it come a lot of amazing Disney and travel deals. Prime Day runs today through the end of the day tomorrow (October 14, 2020).
Typically Prime Day is my favorite Christmas in July sale, but this year due to the pandemic it's more of a pre-black Friday/Cyber Monday sale. With in person shopping being more difficult for most people these days, this Prime Day is sure to be bigger than ever. These are the best deals for Disney lovers and travel enthusiasts alike.
If you'd like to see even more Prime Day Deals, you can check out Amazon's full Prime Day page here
.
Disney Travel Deals
50% Off Samsonite Luggage: This deal is huge! If you are looking to upgrade your luggage, today is the day! You can even find amazing Disney themed bags.
Mickey Mouse Travel Duffel Bag: Duffel bags are my go to for my carry on bag on flights to Disney. If you have a weekend getaway planned this bag is perfect!
External Phone Charger: You will want an external phone charger at the parks. Trust me. Between using the My Disney Experience app and taking photos and videos, you'll drain through your battery quickly. Grab this deal instead of using the FuelRods at the parks (they aren't great. Trust me.).
Compression Cubes: I love compression cubes when I travel! They are a great way to keep organized and make more room for those souvenirs!
Disney Books and Media
This year Amazon is offering a 3 for 2 deal. When you purchase 3 books from the books listed here
, you'll get one of them for free. Here are some of my favorite picks:
One Day at Disney: This amazing book is a must have for any Disney Parks pro. I was at the parks when this book was released, and saw it selling for $50 at the parks. This book isn't part of the 3 for 2 deal, but it is listed at over 50% off. So this price for a nice hardcover book is a steal!
The Ride of a Lifetime: Lessons Learned From 15 Years as CEO of the Walt Disney Company: This memoir written by former CEO Bob Iger is a must read book!
Hocus Pocus on Blu-Ray: I don't need to say much about this one. This is a beloved movie that is included in the 2 for 3 deal.
Nightmare Before Christmas on DVD: Again... another classic movie that is included in this deal.
Disney Maps: A Magical Atlas of the Movies We Know and Love: I had been wanting to buy this book forever, and with this deal I am ready to pull the trigger!
Disney at Home
Our Adventure Book: DIY UP! Scrapbook: If you are still in quarantine, this could be just the way to bring a little Disney magic home. You can create your own scrapbook based on the Adventure Book from the Pixar Movie UP!
Cards Against Disney: If you are a fan of Cards Against Humanity, there is now a Disney specific version of this incredibly fun game.
Disney Embossed Rolling Pin: I think it's safe to say we've all been doing a LOT of baking this year. If you're looking for a fun way to change up your cookie recipe this Disney rolling pin will roll Disney characters right in to your cookies.
Amazon Echo Mickey Mouse Wall Clock: I'll admit, that I bought this immediately when I saw it on Prime Day deals. It's adorable, and it works with your Amazon Echo!
There are a ton of amazing deals this year. And while many of us can't make it to the parks right now, we can still bring a little Disney in to our homes!
Happy shopping!
Ready to Book Your Vacation?
Get a free quote here!
Still Confused or Need Help?
I am happy to help! Contact me.
See you at the parks,
-Julie
Get Your Free Disney World Vacation Quote Today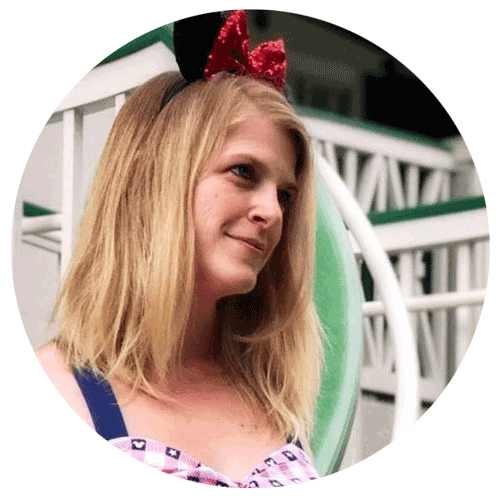 Are you ready to book your Disney World vacation?
We can book rooms, tickets, dining, and FastPass+, and even watch out for discounts that could save you thousands. All at no charge to you.
Request a Free Quote
Recommended for You