DYWDW Podcast
Cruise Line Showdown: Royal vs Disney Cruise Line Part 2 Double Your WDW Podcast ep 175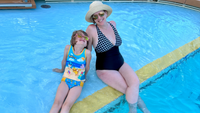 Anchors aweigh with uproarious comparisons and helpful tips. From exhilarating aqueduct coasters to fine dining experiences, find out which cruise rocks your boat.
Get Ready for Cruise Wars! Royal Caribbean vs. Disney Cruise Line! Join the hilarious debate as Julie and Tech Nasty passionately compare their experiences, from dining to entertainment and family-friendliness. Who will come out on top? Royal or Disney? Don't miss this epic showdown!
Resources
Photos
These are some photos from our time on Oasis of the Seas.
On almost all cruise ships, when your room is made up you'll find that towels are folded in to fun animals. If you leave sunglasses in your stateroom, don't be surprised if you find that animal has stolen them!
 The highlight of the trip for Kurt and our two teen sons was the escape room. This was an additional fee, and had to be reserved ahead of time, but they felt it was well worth it.
It took us until towards the end of the trip to figure out there are two ways you can enjoy the pool area with fewer people around. First, get your butt out of bed early! We recommend you do that at least one day. Second, don't be scared of a little rain! The pool area will clear out as soon as those drops hit. Take advantage.

One of the many free activities onboard was the zip line. It's a quick trip, and the line was long. But it was a lot of fun. Know that you must have gym shoes, pants or shorts, and sleeves (They can be short sleeves. Just no tanks).



Coco Cay was probably our favorite day. We rented a daybed, which for our family was worth the cost. The food is included, and your drink package will work on the island.
It is important to note that there are many paid activities on Coco Cay. But you do not need to pay anything to have a great time. There are beautiful beaches and lots of free beach chairs you can use.

Definitely the most unique experience of the trip was the excursion we took from Coco Cay to swim with pigs. The pigs swam on the clear beaches and let us pet them and swim with them while they ate apples their caretakers tossed to them.
Never Miss an Episode
Follow on YouTube
Let's Connect
Plan Your Best Disney World Trip Ever
Get Your Free Disney World Vacation Quote Today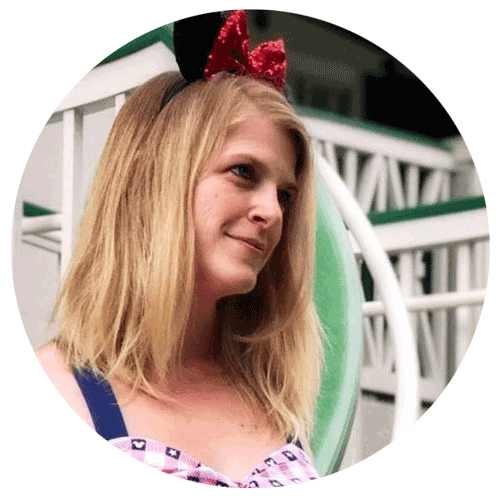 Are you ready to book your Disney World vacation?
We can book rooms, tickets, dining, and FastPass+, and even watch out for discounts that could save you thousands. All at no charge to you.
Request a Free Quote
Recommended for You